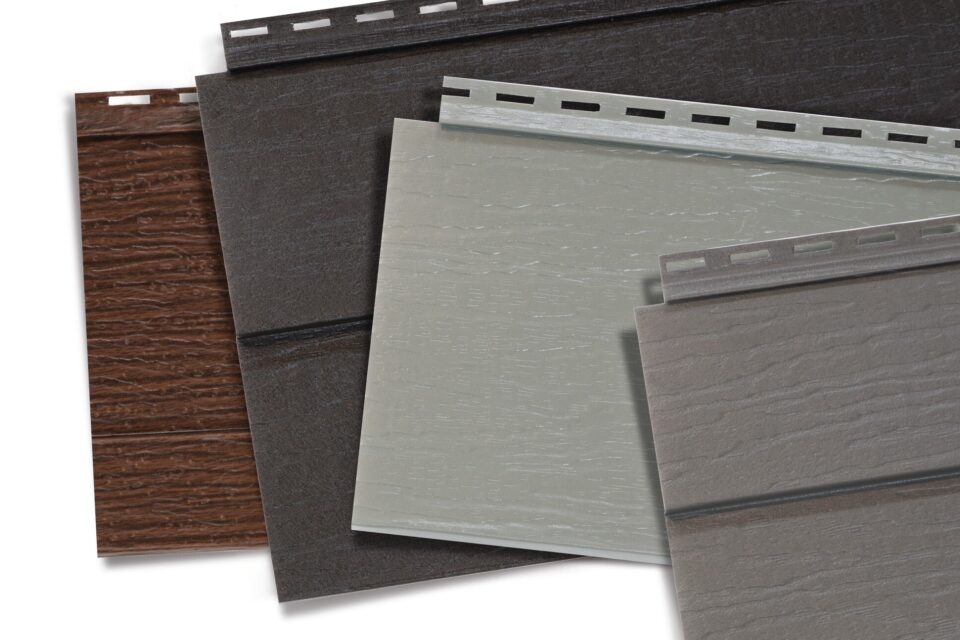 4 Ways Builders Can Combat Supply Chain Issues


With labor shortages, rising materials costs, project backlogs and supply chain issues, builders have faced great adversity over the past few years. The good news is that through all these obstacles, there are proactive measures that you can take to potentially offset the consequences and alleviate some of the negative effects and stress that come along with it.
Here's a deeper dive into recent supply chain trends and four ways in which builders can combat them.
Does Steel Siding Increase a Home's Value Blog

Supply Chain Issues Paired With High Demand
Whether they're on the commercial or residential side of the business, builders everywhere are attempting to juggle increased demand as project backlogs due to early pandemic delays have piled up. This increased demand has put a dire strain on the supply chain.
Even though existing home prices are rising across the country, the number of people looking to buy is increasing as well, mainly due to millennials entering the housing market. In addition, home remodeling searches more than doubled from 2020 to 2021 as more and more people spent time at home, switched to hybrid or fully remote positions and took on remote learning with their kids.
High demand is good, right? Not necessarily when it's paired with supply chain obstacles. The cost of materials continues to rise each day. In residential construction, the price of materials rose 14.5% over the first ten months of 2021 — eight times more than it did over the first ten months of 2020.
Builders are struggling with long lead times due to a plethora of reasons like transportation issues, workforce shortages, an onslaught of natural climate disasters and more. The price of shipping containers has doubled, and the ports they fit into are congested across the globe.
Shipping costs have risen 13-fold, furloughed railroad workers still haven't fully returned to the workforce, hurricanes and wildfires have completely shut down rail lines, warehouse capacity across industries are at a bottleneck and air freight shipping is eight times the cost of sea shipping.
The trucking industry is currently short around 60,000 drivers, and levels could reach a massive 100,000 drivers in just a few years. And builders are facing their own shortages as well, resulting in shortages at just about every stop along the supply chain.
All of these factors have caused what several experts have dubbed a ​"perfect storm" of cost overruns, project delays and immense levels of frustration. While many of these issues are out of your control, there are a few steps you can take to prepare against them.
How Builders Can Combat Current Supply Chain Issues
While we all hope that the supply chain issues get better, it's important to take steps to alleviate the pain points as much as possible while the issues are still arising.
So, what can you do? Plan for the disruption, set expectations that cycles will ebb and flow over time, understand that you're going to come out the other side of this and focus on your communication and how you alert your customers and any stakeholders involved in your upcoming projects.
Prepare Your Inventory and Plan for Delays
To ease any frustrations, try to procure any products or services you need earlier than usual. Store materials that you can for longer periods of time, plan for delays and etch them into your expected timelines. You can always adjust your schedule when the delays ease up, but it is better to be prepared.
Focus On What You Can Control and Be Agile
Many supply chain issues are going to stem from external factors that exist outside of your control like third-party labor and transportation, housing market demand or extreme weather. It's vital that you focus on what you can control, keep up with the cycles the best you can and put processes in place that allow you to be flexible.
Prioritize Communication
When you're beginning a new project, inform your clients about the current circumstances at the beginning to ensure that they're aware of any possible delays. Let them know they should be prepared to wait a little longer and pay a little more for your products and services because of the current market.
Again, these are factors outside of your control, and upfront communication is key in becoming aligned on these details. Avoid overselling and under-promising, and be honest with the circumstances you are up against.
Lead With Empathy and Find the Right Partners
Try to be empathetic and understanding. We are all working together to get through the disruptions and setbacks. Work with clients and supply partners who give you that same respect and understanding. This will alleviate your stress and allow you to focus more on your projects at hand.
How Klauer Solutions Can Help
The integrity of the supply chain may ebb and flow, but builders invariably have a trustworthy, reliable and understanding partner when they choose Klauer. We prioritize consistent communication with our clients, understand the issues and challenges you're facing in the field, and make sure our materials are delivered within the previously-determined schedule, helping you significantly reduce project delays.
Klauer's steel siding is durable, sustainable, aesthetically versatile and an easily maintained material sure to impress your clients. Want to learn more about Klauer and how our extensive steel siding product line can help you find success, even during our current supply chain crisis? Contact our experts to have an open and honest conversation about your needs or find local Klauer-approved contractors in your area to start on a project.