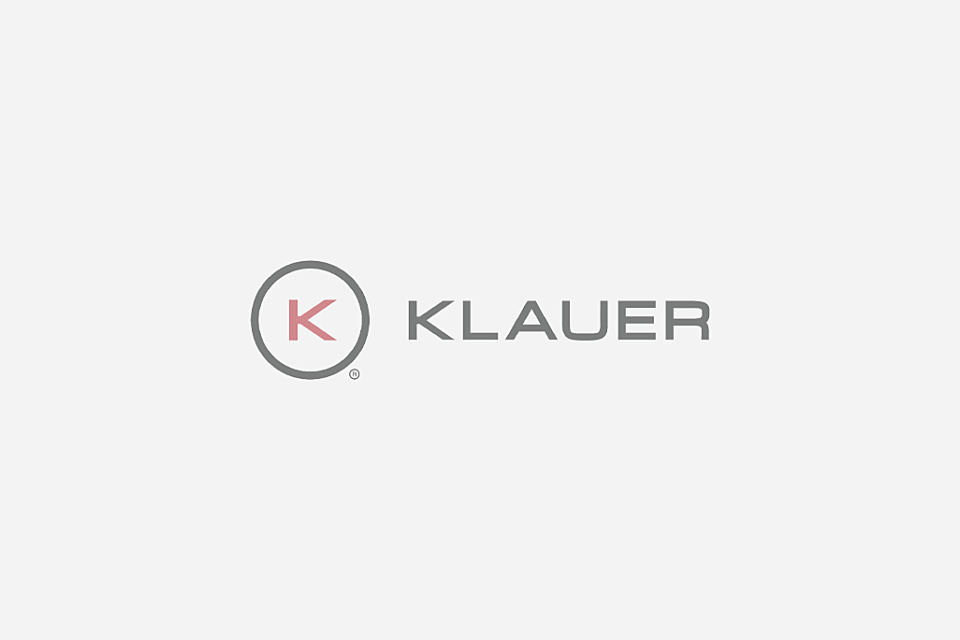 Automation Engineer: $60,000 - $80,000 Annually + Up to 10% Bonus
Job Title: Automation Engineer Level 1
Location: On Site, Dubuque, IA
Exemption: Full — time, Salaried Exempt
Base Salary Range: $60,000 — $80,000 Annually + Up to 10% Bonus

Shift Time: 1st Shift: 7:00 AM — 3:00 PM, Monday — Friday
Reports to: Engineering Manager


Who is Klauer Manufacturing Company?
Founded in 1870, Klauer was built on hard work, quality products and service. Knauer's mission is to enable our customers in the building products industry to win through the quality, consistency, and predictability of everything we do. We have three locations in Dubuque, IA, where our goal is to provide a safe and family-oriented working environment for our employees. As a team, we maintain our mission through our cultural values and company priorities: safety, attitude, effort and accountability.
What can you expect from Klauer Manufacturing?
You can expect to feel part of the Klauer Manufacturing family, which is inclusive, regardless of gender, background, disability, or status. We offer a generous benefits package for all team members, including work-hour flexibility, health, vision, dental, company-paid life insurance, short-term and long-term disability, 401(k) retirement plan, 10 paid holidays, 2 weeks' vacation, paid funeral leave, and paid jury duty.
Who are you?
Klauer is looking for solutions-oriented candidates to implement company strategy and objectives within their department. The goal is to promote cultural values and persevere through obstacles to achieve winning results for both Klauer and its customers. The Automation Engineer possesses the qualifications and characteristics listed below:
Self-motivated, proactive, and willing to roll up your sleeves when necessary.
Able to operate resourcefully in dynamic environments.
Organized, detail-oriented and proficient at follow-up.
Ability to work effectively both independently and as part of a team.
Ability to interact with team members and department heads with candor, tact, patience, and diplomacy.
Designing and modification of current machine electrical/​electronics to facilitate advanced

&

automated control processes (i.e., encoders,

24

vdc control systems, control/​Compaq Logix integration, IoT capabilities, remote access, data collection, etc.).
Assist in developing/​incorporating easier and more user-friendly controls for better awareness of machine operations

&

safety functions.
Create a monitoring/​data feedback system (

SCADA

or SCADA-like) to collect

&

analyze machine

&

operator productivity information.
Integrating reliable

&

machine specific Takt efficiency/​productivity data into an

ERP

system. (Usable data for instituting best practices in the allocation of company resources)
Modify, design, troubleshoot, and repair

PLC

Based Electrical Control System.
This role will design and implement automated production machinery and control systems (i.e., electrical schematic drawings, list of materials, panel layout, wiring and, testing).
Ability to collaborate with vendors to design/​implement, install, start up, duplicate, and overhaul etc. automated production machinery.
Troubleshoot automated production machinery, conduct root cause analysis/​troubleshoot/​repair as needed.
Diagnose and replace faulty electrical and electronic component of machine such a

PLC

module, Drives, Motors, Relays, Switches, Position Sensing Devises, etc.
In this role, you will serve as a critical team member in the efficiency, output, and quality of our processes and will be responsible for electrical systems safely integrated with manufacturing, along with upgrades of existing equipment.
Lead and participate in problem solving efforts with multi-discipline technical staff, maintenance, and production.
Maintain the integrity of engineering drawings, files, project, and equipment archives along with updating deficiencies as they arise.
Train, mentor and assist electromechanical technicians.
Support daily manufacturing processes to assure quality and efficiency goals.
What does Klauer ask of you?
In this role, you will champion the following:
Bachelor's degree in engineering or science. In lieu of a B.S., candidates with

5

 – 

7

years of applicable work experience may be considered.

3

+ years' experience in electrical, control and automation integration design.
Experience with

PLC

,

DCS

and

SCADA

systems.
Knowledge of control system design utilizing

PLC

's,

VFD

's,

HMI

's.
Understanding and functional knowledge of low voltage controls, three phase power distribution, vision systems, electronic sensors, pneumatics, hydraulics, and robotics.
Machine specification, scope of work and purchase order creation.
Design and application knowledge of ergonomic and machine safety standards.
Physical demands for this job require standing, walking, pushing, pulling, bending, and stooping. May work in a standing or seated position or alternate between the two as necessary. Strength rating for this job is M – Medium work – exerting 20 to 50 pounds of force occasionally, and/​or 10 to 25 pounds of force frequently, and/​or greater than negligible up to 10 pounds of force constantly to move objects. Physical demand requirements are in excess of those for light work.
Class I – Medium (Dictionary of Occupational Titles 4th Edition Vol. I & Vol. II)