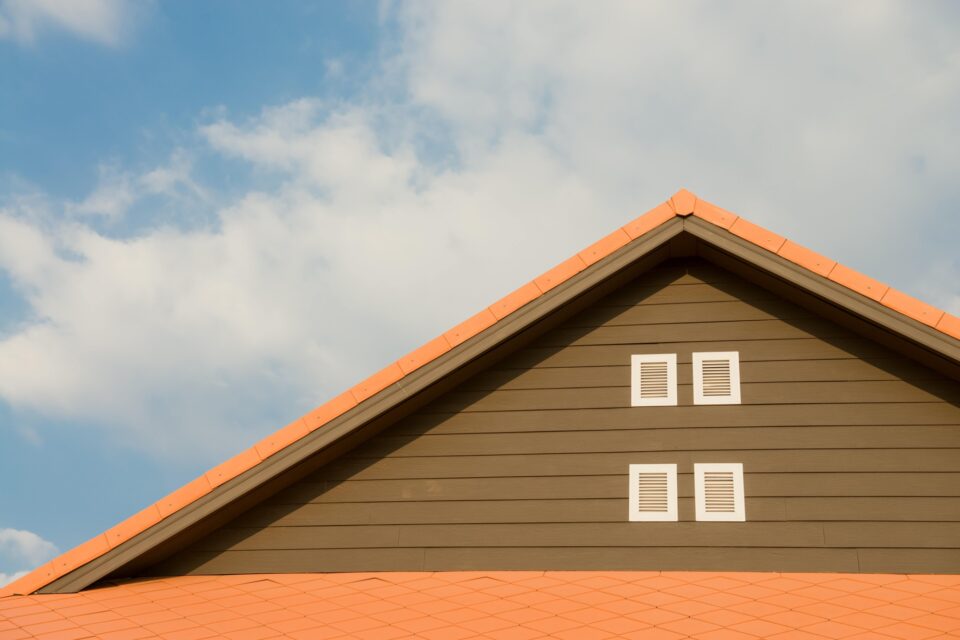 Does Steel Siding Increase a Home's Value?


Old or damaged residential siding can greatly affect a home's value. If your exterior siding is worn, cracked or discolored, it's not just unpleasant to look at — it can potentially turn buyers away and lower the property value in an appraisal.
When it comes to remodeling the outside of your house, updating your exterior siding to steel is a wise investment. Steel siding improves a home's curb appeal, decreases the level of required maintenance, and protects a home from natural disasters and harsh weather. But does it increase home value when homeowners are ready to sell? Read below to find out.
The Truth About Steel Siding and Home Value
Let's get right to the point: Steel siding can absolutely increase a home's value. While steel may cost more upfront than some lower quality options, it's well worth the cost as it is very low maintenance. Cleaning is as simple as spraying it with water from a garden hose!
In areas known for inclement weather, steel withstands whatever Mother Nature decides to throw its way, providing owners with long-lasting protection and unmatched beauty. But just how much ROI can you expect to get from steel siding?
ROI

of Steel Siding

According to Roof Calculator, exterior metal siding made of steel has one of the highest returns on investment (ROI). The average nationwide ROI is 86%, while the northern parts of the country and their cold climate have an even higher average of around 95%.

On average, homeowners should expect to pay between $4 to $9 per square foot to install. For example, it would cost between $6,000 to $13,500 to side a 1,500 square foot home. Hiring an expert steel siding contractor — such as a vetted expert from Klauer's BuildOn Contractor program — is also crucial since poorly installed siding won't be able to stand up to the elements and could cause major problems down the road. Plus, an expert will be able to help you choose the best steel siding for your budget and needs.

Depending on your local labor rates, metal siding installers often charge between $55 and $90 an hour, averaging $2 to $10 per square foot depending on the size of the house, the number of stories, insulation needs, disposal of old siding and complexity of the architecture of the home.

Where do all these calculations of ROI come from? It comes from the upfront costs listed up above and all the following benefits homeowners receive from upgrading to steel.
Benefits of Steel Siding
Durability
The durability and longevity of steel save homeowners money in the long run because it doesn't damage as easily as other types of siding. Sharp temperature swings won't affect steel like other materials, and storms of all types can't do the same amount of damage to steel as they can to vinyl, engineered wood and fiber cement.
Steel repels insects and it's resistant to fire, mold and fungus; however, saltwater may rust steel over time and scratches need to be addressed as soon as they appear.
Additional savings come from lower upkeep and maintenance costs. Moreover, steel siding retains its color and shape for decades. While most warranties last for 40 years, many homeowners have steel siding that's over 70 years old and still going strong.
Aesthetics
Steel siding comes in a wide range of colors and profiles, proving that a durable exterior can also be a beautiful exterior. Accompanying products, from soffit and fascia to gutters and downspouts, come in matching colors and textures, allowing homeowners versatility when designing the exterior of their dreams — all while knowing they don't have to sacrifice protection for beauty.
Easy Maintenance
Steel siding does not require expensive cleaning services or special maintenance products to keep it in great shape. Once steel siding is installed, only minimal maintenance is required and you can enjoy your siding for decades to come.
Sustainability
Steel is the most recycled material on the planet. It's extremely economical to recycle because of its magnetic qualities. These magnetic properties make it easy to separate from the solid waste stream, so steel doesn't lose any of its inherent qualities of strength, regardless of how many times it is recycled.
This makes it a sustainable option for homeowners who are looking for an environmentally conscious choice. Steel siding also has an average R‑value of 0.61, which can increase dramatically when paired with insulation. An energy-efficient building material like steel siding can help lower a homeowner's energy costs over time.
Warranties
High-quality steel siding comes with industry-leading warranties. Klauer, industry-proven for over 150 years, has steel siding products that are durable, energy-efficient and easy to install. They are constructed with the highest-quality steel and aluminum that require minimal maintenance with a 35-year limited warranty.
Want to learn more about Klauer and their extensive steel siding product line that can help increase a home's value? Check out Klauer's Steel Siding page or find local Klauer-approved contractors in your area.