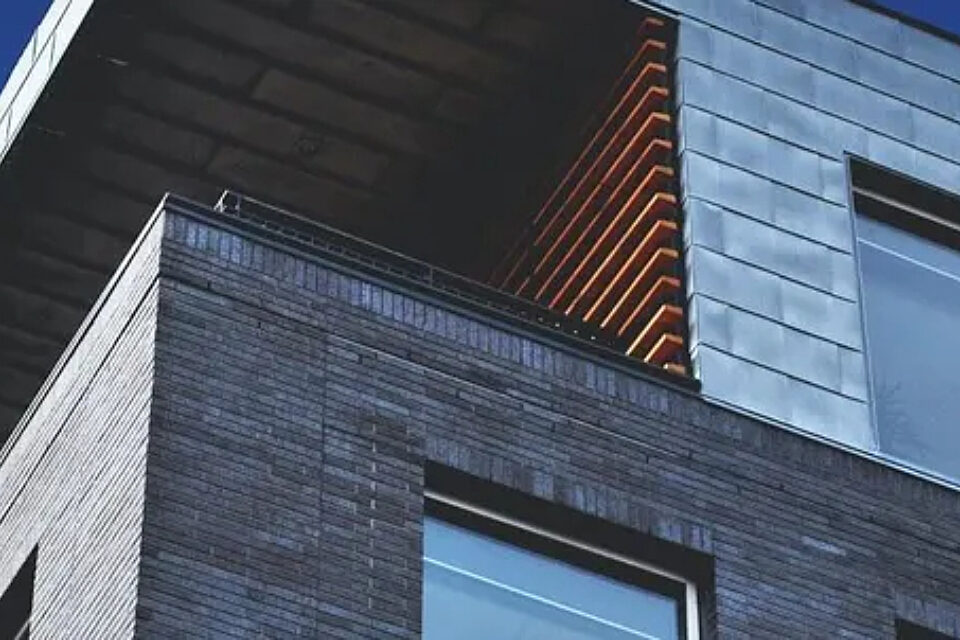 How Sustainable Is Klauer's Steel Siding?
Residential steel siding is not only durable, aesthetically pleasing and low maintenance, but its longevity makes it the perfect choice for builders and contractors looking to improve their sustainability.
The level of steel siding's sustainability and recycling can differ, though, depending on which product/​supplier you choose. Keep reading to learn about the benefits of Klauer's steel siding and the differences between technologies in steel production that can impact your sustainability goals.
Benefits of Steel Siding
Alongside its sustainable benefits, the advantages of steel siding are endless. Klauer's steel siding is offered in multiple profiles and backed by a warranty that guarantees no rusting, cracking, blistering, chipping, flaking or fading. Klauer siding also comes in an extensive range of colors to meet the tastes of any residential customer.
Steel provides optimum housing performance and has superior resistance to chalking, fading and environmental weathering. Plus, Klauer's paint systems have attractive warm textured finishes. Klauer's Elite™ finish creates a unique surface with little to no glare or reflecting light on the brightest of days.
Choosing steel siding also provides you with the best sound- and temperature-resistance. It can be easily and inexpensively insulated during construction or renovation. And it's the perfect choice if you live in a region that is prone to temperature swings and prominent seasonal changes as it doesn't require caulking anywhere. Other materials like wood require maintenance as a result of thermal expansion and contraction, which causes cracking, gaps.
Methods Used to Manufacture Steel Siding
Klauer is purposeful in selecting who manufactures the steel we use for our siding. Our steel siding materials come from partner vendors that utilize electric arc furnace (EAF) technology, which uses recycled ferrous scrap as the primary raw material.
This method of steelmaking has a much lower environmental and climate impact when compared to traditional steelmaking technology — which comprises about 70% of global steel production today (50% from China alone).
Basic Oxygen Process (BOP) is a different steel-making method in which pure oxygen is blown into a bath of molten blast-furnace iron and scrap. BOP drastically increases the amount of greenhouse gas (GHG) emissions released into the atmosphere.
One of the most single, impactful decisions a steel consumer can make in order to support GHG emission reduction is to understand the difference between EAF and basic oxygen or blast furnace steelmaking technologies and their related supply chain environmental impacts — and then source their steel needs accordingly.
EAF steelmaking technology generates a mere fraction of the carbon emissions produced and energy intensity required by traditional blast furnace steelmaking technology.
Expected Lifespan of Steel Siding Buildings
Whether it is for transport systems, infrastructure, housing, agriculture, or energy, steel is a vital material in today's modern world. Steel's durability and longevity is unmatched.
Small metal products like fixtures, cans and furniture have a short lifespan, lasting several years, and can enter the recycling stage of steel production earlier.
Applications like automobiles, electrical equipment, domestic appliances and mechanical equipment have a medium lifespan and can last for generations.
Applications with a long service life, like steel siding for residential homes and commercial buildings, can easily last fifty years or more with supplemental care.
Recycling Steel Siding
As the globe's most recycled material, steel is unique in the way it is able to retain its properties no matter how many times it is recycled. Using recycled steel scrap in steel products saves on using natural resources while simultaneously reducing CO2 emissions going into the air.
One ton of recycled steel saves on average 3090 pounds of iron ore, 1630 pounds of coal and 260 pounds of limestone. It provides 70% energy savings and assists in job creation because someone has to take part in scrap collection, separation and recycling.
EAF technology uses primarily recycled ferrous scrap metal to produce new steel. Klauer EAF steel mill partners use recycled ferrous or steel scrap, as the single-largest raw material input in the production of new finished steel products. In 2019, 84% of the raw materials used to produce our steel siding were recycled ferrous scrap.
Steel Comes Full Circle
Steel creates a sustainable circular economy, also known as an economy in which society reduces the burden on nature by ensuring resources extracted from it remain in use for as long as humanly possible.
As a permanent material, steel is fundamental to achieving a circular economy. Steel is easy to reduce in use because steel components can be effectively reused, manufactured or recycled. Plus, because it can easily last 50 years or more on a building, it doesn't need to be removed or recycled as often. After all, the longer you use a product, the fewer times you need to replace it, which means less additional waste.
Klauer helps consumers be a part of a circular steel economy by reducing the weight of produced steel products, minimizing material losses and improving the high recycling rate for steel, creating a more sustainable and environmentally-friendly future.
Want to learn more about the sustainability benefits steel siding can offer you? Contact a Klauer expert, or you can click here to find a Klauer-approved contractor in your area.