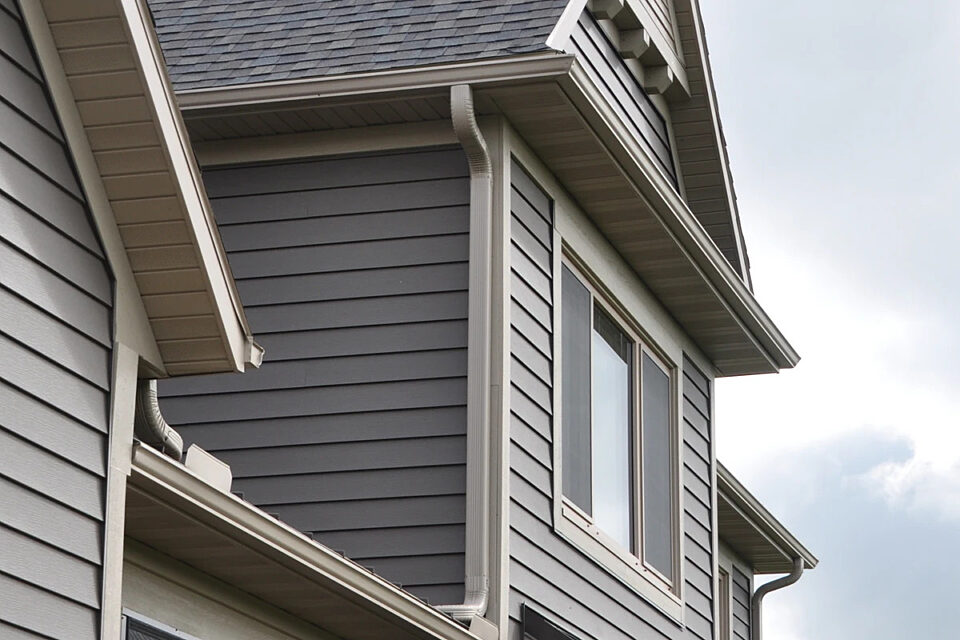 How to Care for Aluminum Soffit Panels and Fascia
Fascia and soffit help keep necessary and proper airflow for a healthy and energy-efficient home. Color matched aluminum soffit, fascia and accessories go perfectly with steel siding, but no matter your siding material, understanding how to care for aluminum soffit panels and fascia is vitally important.
We've put together a guide on how to maintain your aluminum accessory siding materials, the importance of choosing a durable yet low-maintenance material and proper solutions to help you achieve the house of your dreams without sacrificing your weekends to cleaning.
How to Maintain Your Aluminum Soffit Panels and Fascia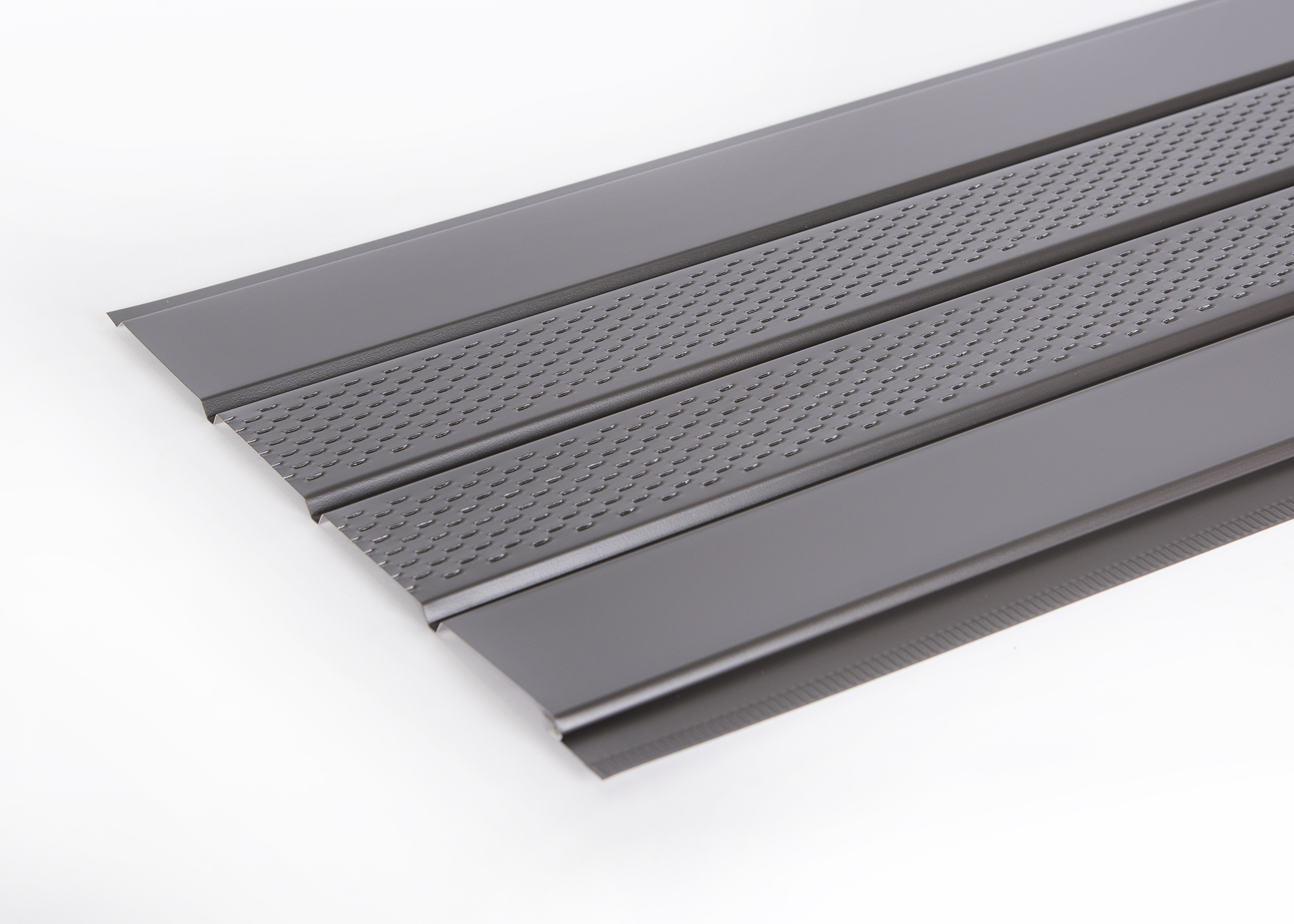 Before you start cleaning your soffit and fascia, cleaning your gutters at least twice a year will help reduce the possibility of extra dirt and damage. It's not just wood soffits and rot; if moisture is allowed to penetrate aluminum soffit, mold and mildew can occur if you don't clean your gutters.
Like most other exterior components or siding materials, aluminum soffit panels and fascia have a protective coating that is moisture-resistant. While the coating keeps it reliable and durable, dirt and mildew can still collect on it over time. If it collects surface dirt, an occasional washdown with a simple garden hose will do. All you'll really need is a soft bristle brush.
If the soffits and fascia are extra dirty, you can wash it with a soft bristle brush and replace the clear water with a solution of water and normal household detergent. This removes any and all pollutants without damaging the surface. Examples of nonabrasive household detergents for heavy dirt accumulation are ⅓ cup of detergent (like Tide®) and ⅔ cup of trisodium phosphate (like Spic and Span®) mixed in a gallon of water.
If you're dealing with mildew (look for black spots), you can use ⅓ cup of detergent, ⅔ cup of trisodium phosphate, 1 quart sodium hypochlorite (like Clorox®) and 3 quarts of water. You should not use any stronger concentration or you risk damaging your accessories.
Make sure you rinse thoroughly after with your garden hose and avoid any rigorous rubbing unless you want to potentially damage the gloss of your finish. Outside of this easy cleaning routine, no other maintenance is required. Always double-check your manufacturer's maintenance notes for the best results.
Every year, you should inspect your aluminum soffit panels and fascia for any damage. If the damage is extensive (from storms or high winds usually) or if you have cracks or extensive grime, you may need a repair or replacement and should contact your manufacturer.
Check for deep cracks because sometimes these gaps are the perfect home for pests like mice, insects and birds. If you notice droppings, chew marks or nests, we recommend hiring a professional to help you safely relocate them.
The Importance of Selecting Durable, Low-Maintenance Materials
The great thing about the innovation of the building materials industry is you can achieve durability with your materials while not having to sacrifice your weekends and mental well-being with the stress of high maintenance. Selecting reliable, low-maintenance materials that last a long time is important for two main reasons.
One, you're going to save so much time. You won't have to worry about painting, staining or any other long list of maintenance requirements. Two, you're going to save money. Whether it's the cost of cleaning agents or a potential cleaning crew, you'll cut costs in the long run by choosing a low-maintenance material.
To protect your investment and feel confident in your materials choice, look for soffit and fascia materials that come with a warranty. A strong warranty guarantees the quality and durability of your low-maintenance option.
Klauer Has Low-Maintenance Solutions
Here at Klauer, our aluminum soffit panels, fascia, rainware, trim coil and flashing are some of the most durable and beautiful solutions available on the market. Requiring only minimal maintenance, you can enjoy their aesthetic appeal for years to come. Our design specialists work with color consultants and engineers to ensure our solutions are as visually appealing as they are high performing.
From the original drawing board all the way to the loading dock, quality control is our top priority. This is why we offer a limited lifetime 25-year warranty on all our aluminum soffit and fascia products. There's truly not a more durable, low maintenance or trustworthy supplier on the market than Klauer Manufacturing. Our accessories are energy-efficient, environmentally friendly, easy to install and precision-engineered. Plus, they instantly add value to a home.
You can choose from a complete selection of colors, textures, embossing patterns and two distinct polyester paint systems. No matter your design dreams or existing architectural style, our collection comes in 37 popular colors that complement any siding option (including our high-quality steel siding).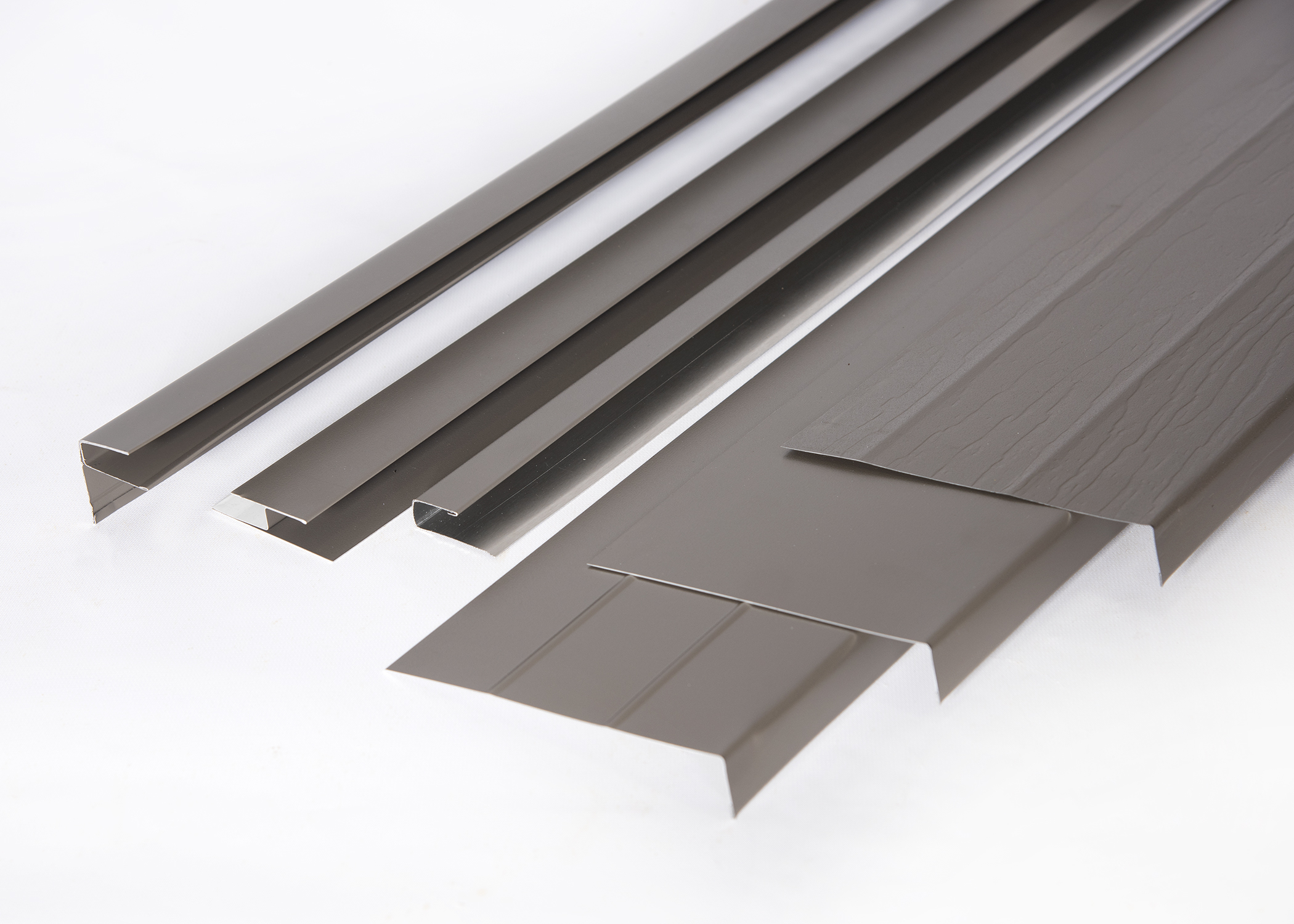 Our accessories are formulated to resist fading, chalking, sun exposure, rain and other elements. Our polyester paint systems are scratch and stain resistant, providing you with years of maintenance-free performance. Center vent, full vent and solid soffit panels are available in standard 12-inch and 16-inch. widths. Fascia is available in woodgrain embossed steel as well as smooth and woodgrain aluminum.
You'll always have a partner in Klauer Manufacturing. We offer you the highest level of protection for your family with a price point that works with your budget and turnarounds that fit with your timeline.
Choosing Klauer means choosing high-quality and high-performance, but not high maintenance. Check out our offer of aluminum soffit panels and fascia to get started today and to start spending your weekends the way you want to.