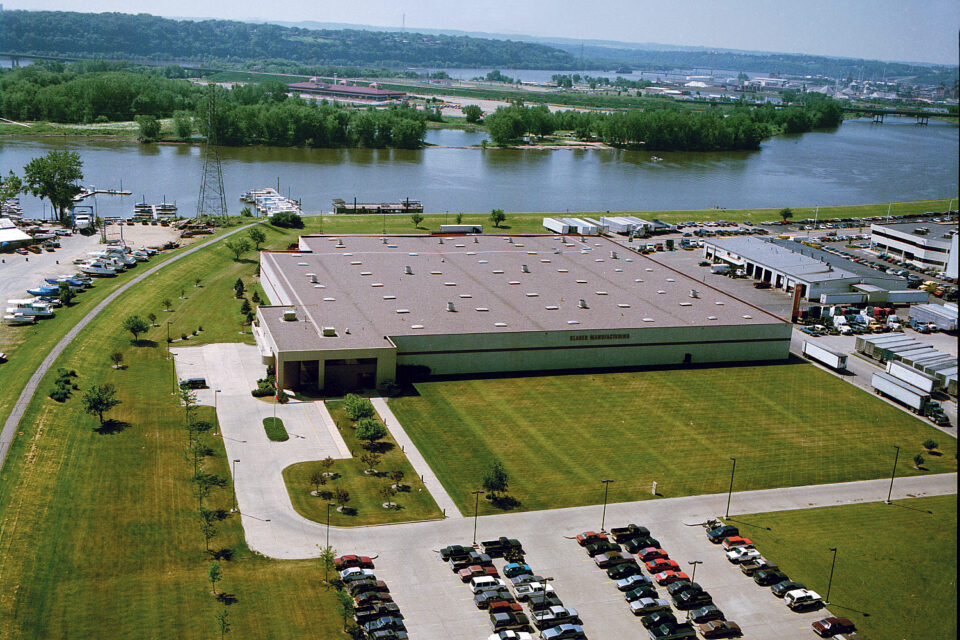 Klauer Manufacturing Company Announces Expansion Considerations in Dubuque
Dubuque, IA, January 14, 2022 – Klauer Manufacturing Company announced intentions to expand their existing manufacturing operations in the Kerper Boulevard Industrial Park. The proposed expansion is contingent upon application approvals and assistance from governmental entities, including the City of Dubuque and Iowa Economic Development Authority. The Company would invest over $13 Million on building construction and manufacturing equipment which would expand the existing building by 73,000 square feet. The project allows the Company to increase manufacturing capacity of existing product lines for current and prospective customers.
In making the announcement, Michael Klauer, President of Klauer Manufacturing, said, ​"Our team has successfully maneuvered the challenges of the past few years, while continuing to deliver on promises to our customers. This outstanding performance has been recognized in the building products industry. Past growth and future opportunity necessitate increasing our manufacturing and warehousing capacity". Klauer Manufacturing would add 16 jobs in conjunction with the expansion. Prospective employees may visit the careers section of the Company's website at Klauer​.com to learn more about open opportunities. ​"We are pleased to head in this direction, which would provide career advancement opportunities for our employees as well as create additional, high-quality jobs", added Michael Igo, Vice President of Klauer Manufacturing. ​"This project represents our continued commitment to and investment in the Dubuque community."
With three locations in Dubuque, Klauer Manufacturing would have over 370,000 square feet of manufacturing and warehousing space upon substantial completion of the project at the end of this year. Rick Dickinson, President and CEO of Greater Dubuque Development Corporation, said ​"The Greater Dubuque area is blessed to have employers like Klauer Manufacturing as a foundation of our regional economy. For generations, this great family-owned company has produced world-class products while they also give back time and again to their community."
About Klauer Manufacturing Company
Founded in 1870, Klauer is a national leader in manufacturing premium sheet metal building products. The Company's products are sold to building product distributors throughout the United States. Located in Dubuque, IA, Klauer manufactures residential roofing accessories, steel siding, soffit and rainware as well as metal building components for the agricultural and light commercial building markets. Klauer is in its 5th generation of family ownership and management.