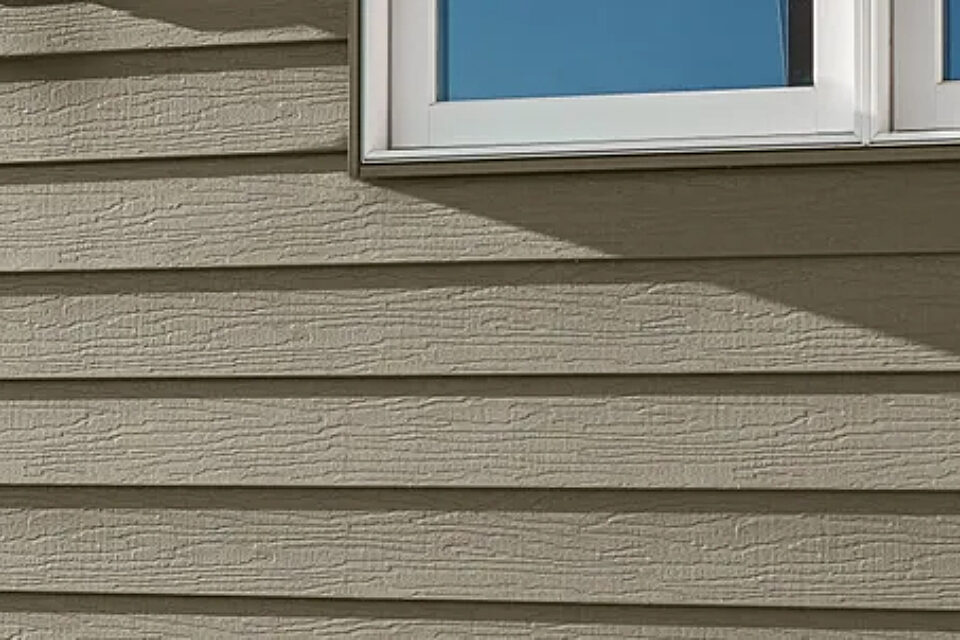 Seamless Steel Siding vs. Boxed Steel Siding: How to Choose the Right Steel Siding for Your Project?
There are many siding options available on the market, but if you want peace of mind knowing that your siding material will protect your home from anything Mother Nature throws at it, you want steel siding. But how do you know which type of steel siding is best for your needs?
After all, due to their durability, low-maintenance upkeep and attractive aesthetic, seamless steel siding and boxed steel siding, with wide-ranging options, are all the rage and continue to rise in popularity.
New, high-quality residential steel siding or residential metal siding can completely transform the look of your home, increasing its property value, curb appeal and bang for your buck. But only if you pick the best option for your project.
Seamless Steel Siding vs. Standard Boxed Steel Sliding
When you make the smart choice to use steel as your siding material, you still have two different options: seamless or standard. Either way, your return on investment is close to 90%, so you get more bang for your buck. But there are other benefits to each that can help you make the best decision for your home.
The Benefits of Seamless Steel Siding
Seamless steel siding is a special product made from steel panels that are formed on-site utilizing a portable roll forming machine with built-in wood grain embossing rolls. These specialized machines are owned and operated by experienced steel siding professionals.
Each section of the seamless steel siding stretches the entire span of the side of your home, no matter how wide it is, ensuring there are no visible seams to act as a weak point. Even if you have a longer home, you can still enjoy a durable, seamless installation.
Additional benefits include:
Each section of the seamless steel siding stretches the entire span of the side of your home, no matter how wide it is, ensuring there are no visible seams.

Because each panel is made to fit, there is zero little waste, which is better for your pocket and the environment as no unused siding is sent to the landfill.

Full-length wall cladding leaves fewer wall penetration areas for insects, moisture, mold and air to get in (and cause expensive issues).

Curb appeal is undeniable: Nothing can compare to the clean, modern, sleek look of seamless steel.

Incredible resistance to moisture, excessive heat and fading.

Easier to clean as there are fewer crevices for dirt to build-up.
The Benefits of Standard Boxed Steel Siding
Standard boxed steel siding is also a great choice that can be installed quickly and is formed with industrial-sized embossing rolls that give the finished product a rich wood-grained appearance. It offers more flexibility and design versatility if you want to introduce different patterns and colors on a singular wall or if you want customized shapes of panels to install in a specific pattern for a specific look.
Additional benefits include:
There are more contractors to choose from, as more work with boxed steel siding than seamless steel siding.

Because it uses smaller, pre-formed and packaged panels, it's easier to work with, which means it requires less labor.

The upfront cost is less than seamless siding.

The selection of profiles can be larger, so you can get exactly the look you want.

If damage does manage to occur, it's easier to replace the panel.

Highly resistant to warping, excessive heat or fading.
The best part of choosing steel siding is there's no wrong choice: No matter which option you choose, you'll get a durable siding that can withstand extreme weather conditions, along with a beautiful curb appeal that will make you the envy of the neighborhood.
Home Style Inspiration
From the vast greenery of Billings, Montana to the rolling hills of Colorado and Wyoming; from the Great Plains of Lubbock & Amarillo, Texas to the basins of Midland & Odessa, Texas; from the snowy dunes of Nebraska and Minnesota to the sunflower fields of Kansas: Klauer has got you covered. Check out some of our successful steel siding projects below.
Rochester, Minnesota
A Klauer Siding Designed Home in Rochester, MN
These brand new homeowners, who built their home from the ground up, trusted Klauer boxed steel siding to protect them from the ruthless Minnesota winters and humid summers. It is a uniquely constructed home with windows shipped all the way from Europe.
They utilized 6" horizontal boxed siding in Elite Terra Bronze, and then complemented the gorgeous siding with soffit, fascia and flashing. Their steel siding is durable against winter storms, high winds and freezing temperatures, so they feel protected no matter the weather. Plus, it has fantastic energy efficiency and helps maintain comfortable temperatures during seasonal changes, helping to reduce their energy costs.
Fargo, North Dakota
A Klauer Designed Home in Fargo, ND
Homeowners in Fargo, North Dakota built their brand new two-story + garage home with Klauer's Deep Ocean Blue Seamless Steel D4 siding. To complement the deep, drastic colors of their siding, they also chose to use Klauer for the rest of the exterior, including Klauer's Snow White Steel for accents, classic aluminum Snow White soffit and classic 6" steel fascia.
It gives these new homeowners mesmerizing curb appeal and helps them stand out from the rest of the neighborhood.
Cascade, Iowa
Home with Klauer Siding in Cascade, IA
This home in Cascade, Iowa used Klauer's Olive Branch D5 box steel siding to combat the extreme weather and high winds of Iowa weather (remember that Derecho that caused widespread damage in 2020?). They wanted to ensure no amount of wind from future Derechos could rip off their siding (which unfortunately happened to many homes in the area using vinyl or engineered wood siding) so their home would be protected no matter what weather came their way.
They also choose to use Klauer's sturdy, long-lasting roof-drainage products to collect rainwater and move it away from walls and foundations to prevent possible water damage for a complete protection package that not only protects but looks great while doing it.
Klauer's Solutions
Steel siding from Klauer Manufacturing is available in six popular profiles, along with both a shake and a shingle accent panel, and is backed by a limited no-rust, ‑crack, ‑blister, ‑chip, ‑peel, ‑flake or ‑fade warranty. We have an extensive range of colors to meet your tastes and our exclusive, durable coatings deliver a consistent color application.
If you want maximum performance, choose Klauer.
Want to learn more about your steel siding options? Check out Klauer's steel siding product offerings or find out more about contractors in your area.