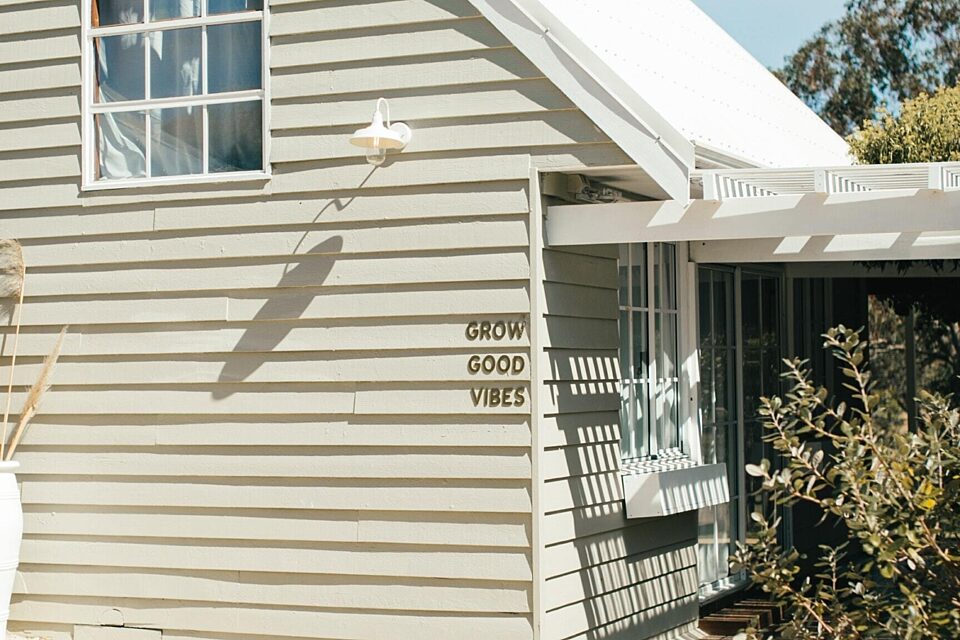 The Best Siding Options and What You Need to Know About Replacing Your Home's Siding


Your exterior siding is one of the most critical components of your home. It's one of the first things you see when you drive up the street, it protects you through changing seasons, and it keeps you safe from water, pests and other elements that pose potential threats. It's also one of the largest investments you can make in protecting your home.
How do you know when it no longer works efficiently, and it's time to upgrade? There are certain signs you can spot to help you figure out when a replacement is needed. Depending on the age, wear-and-tear and location of your home, you have a lot of options, ranging from vinyl to wood to steel siding material.
Discover the telltale signs of when your home needs a whole siding replacement and how to increase your home's value at the same time — keep reading!
When Should You Replace Your Home's Siding?
When it comes to determining your options, you have to take a good look at the details of your siding. There are five main factors to pay attention to:
Cracked or Loose Panels
When inspecting your siding, look for any large cracks or a large collection of loose panels or boards. If there are a few small locations with damage, you can usually repair and replace them easily without having to invest in a full renovation.
But if the damage or loosening occurs in several places, you're going to save money and time in the long run if you choose to do a full replacement. If you don't, then you may be leaving your frame open to water damage, which will need costly repairs in the future.
Fading or Peeling
If your siding — no matter the material — is fading and/​or peeling, frequent painting and maintenance can be an uphill battle. It may be a good idea to consider siding replacement and invest in a material that has less required upkeep. Certain materials are more resistant to the sun and elements, like steel siding.
Warping or Rotting
If your siding is warping, rotting or has become soft to the touch, it's vital that you update your siding. When your siding panels or boards are warped, it means that your under-layer more than likely has water damage or deep rot. The under-layer protects the frame of your home, and leaving it susceptible to water damage comes with a costly price tag in your future.
Mold or Mildew
Be on the lookout for green algae growth, splotches of black mold or the musty scent of mildew. Your roof can also suffer from these problems, but make sure you check in the large seams between your individual siding panels for damp underlayers. You can sometimes wash off mold or mildew with a rag, but if it has penetrated below surface level, it's going to be time for a replacement.
Be sure to check your interior walls, too. If water has infiltrated your siding and has reached your home's interior, you have a major problem, and prompt replacement is crucial for your and your home's safety.
Higher A/C Bills
If your utility bills have increased, it can mean that your siding isn't providing the necessary insulation protection you need. You can potentially repair it, but replacing it entirely is a better solution that will have long-term benefits for both your wallet and your comfort.
Steel Siding 101: Why You Should Choose Boxed Steel Siding

You've Decided To Replace Your Siding — Now What?
After discovering the need to replace your siding, which is a large task in itself, the rest of the process can be daunting. Don't sweat it — going in prepared makes the whole process much less intimidating. While there is a plethora of research you can do, there are four main things to consider:
Measure the Pros and Cons of Your Material Options
There are a lot of siding material options to choose from. Some of the most popular materials are vinyl, wood, fiber cement and steel siding.
Vinyl: Because vinyl is one of the most inexpensive materials to produce in the siding market, one of the most obvious advantages of vinyl siding for homeowners is the price tag. In addition to it being a price-friendly option, it doesn't need to be painted, comes in quite a few color options and is fairly low-maintenance.
However, low cost can come with low durability. Depending on your climate, vinyl often only lasts 10 – 15 years because fluctuating temperatures make it split and prone to water damage. If you have a historic home, vinyl can also decrease your home's value. If you're trying to be sustainable, vinyl is not the best option. When it is burned, it can release toxins into the environment. It also does not degrade over time, as it's similar to plastic.
Wood: This material is gorgeous and highly sought-after due to its durability and aesthetic appeal. It can be painted and finished in multiple colors, and there are many different species available. It's a high-end siding so it can increase your home's value, and it's also highly sustainable when ethically sourced.
But maintaining wood siding is a huge hassle. It needs to be stained every couple of years in order to prevent water damage, as well as repainted every four to five years to keep the desired appearance. Wood attracts pests, termites and woodpeckers, and if you don't fix problem areas immediately, you risk water damage and interior mold growth. Wood is also highly expensive and prone to fires, which can increase your home insurance cost.
Fiber Cement: A modern type of siding, fiber cement is highly durable, has excellent fire safety ratings, is long-lasting and is environmentally neutral for the most part. It's tough against the wind, sun and heavy rain, and pests that attack wood siding, like termites and woodpeckers, show absolutely no interest in fiber cement.
However, fiber cement is one of the most expensive materials on the market, so be prepared to make a rather large investment. In addition, its insulation value is low, so prepare to also invest in added insulation. If you plan on DIYing at all, reconsider your options if you are interested in fiber cement. The installation process is complicated and requires a professional crew due to the heaviness of the material.
Steel Siding: If you're looking to increase your home's value, then look no further than steel siding. It has one of the highest ROIs for siding materials. The average nationwide ROI is 86%, while the northern parts of the country and their cold climate have an even higher average of around 95%. Steel offers multiple styles and color options, is highly durable, recyclable and low-maintenance.
Steel siding has a higher upfront cost than some materials, but it has long-lasting value as a tradeoff. Metal can also be tricky to install and work with if you've never done it before. We always recommend going with a professional if you're not comfortable installing your own metal panels.
Highlight the Features That Matter to Your Family
Take a look at the benefits and limitations of each material above and match it up to what matters most to you. Is it durability? High-quality insulation? The aesthetic you're showing your neighbors and your loved ones? The price tag against your budget?
Rank the features above to what you're looking for most, and you'll likely find the best answer to which material works best for you and your family.
Take Measurements and Find a Contractor
Once you've picked out your material, it's time to start taking measurements of your home and finding a contractor who meets your needs. Call around, ask questions, get a few quotes and get a feel for their qualifications and customer experience before you commit to hiring a contractor.
Figure Out Your Financing
Currently, there are record low interest rates for home improvement loans and mortgage refinancing. Take a look at your local financing options to see if there's a great opportunity to reside your home this season. Before you dig into your savings, see if you qualify for financing.
Steel Siding 101: Why You Should Choose Seamless Steel Siding

How Klauer Solutions Can Help
Here at Klauer Manufacturing, we offer environmentally-friendly steel siding that's backed by a limited lifetime no-rust, ‑crack, ‑blister, ‑chip, ‑peel, ‑flake, ‑chalk or ‑fade warranty. You can't get more durable than that.
Alongside a durability guarantee, we also have siding options available in seven popular profiles, an extensive range of colors and rich coating finishes with wood-grained enhancements. No matter the aesthetic you're looking for, we have a solution for you.
Check out our steel siding today so that you can find the best steel siding solution for your home. Find out more about contractors in your area and you'll be on your way to replacing your siding with ease.