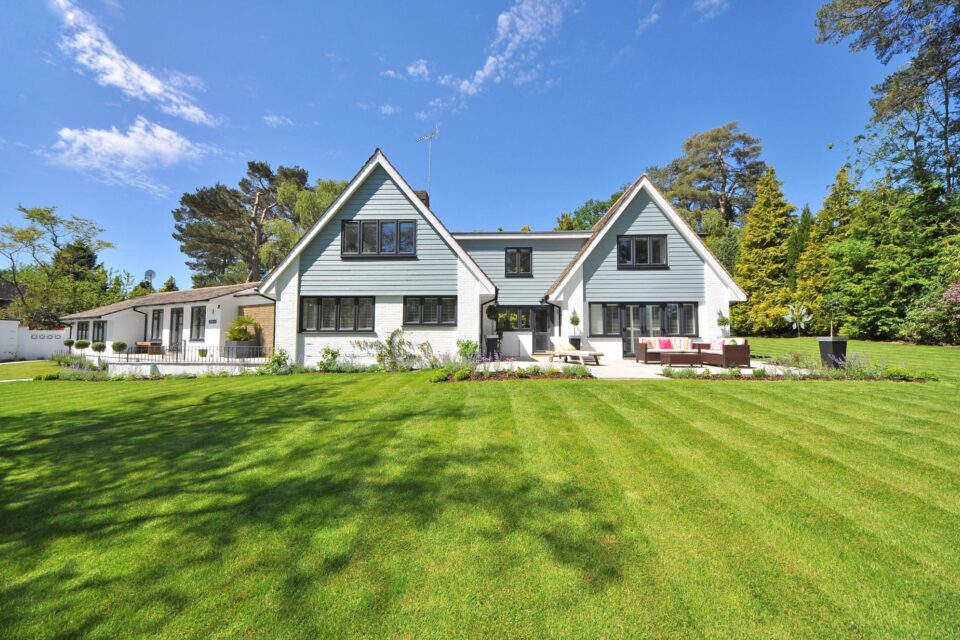 Why Is Industrial Coil Coating Best for Your Siding?


Home with Klauer Steel Siding in Epworth, Iowa

When it comes to your steel siding, you want to do all the right things to ensure its longevity, durability and gorgeous appearance. One such factor to consider is how the siding is painted.
When it comes to painted siding products, there are two options to choose from: common spray or brushed-on air-dried paint systems or an industrial baked-on coil coating system. The coating you choose, along with where you get it from, can impact your overall siding quality and long-term durability. But don't worry — our team at Klauer is here to help you make an informed decision that works with your wants, needs and budget.
What is Industrial Coil Coating?
Industrial coil coating is the continuous and highly automated industrial process for efficiently coating coils of metal, also known as prepainted metal. Because the metal is cleaned, treated, painted and then passed through an oven at just the right temperature and speed, the process provides a tightly bonded finish that gives an everlasting look and durable exterior.
Originally, this process was created for Venetian blinds by Joseph Hunter (founder of Hunter Engineering) in the late 1930s. Hunter Engineering perfected the process, built additional coil coating lines, and eventually sold the technique, allowing it to spread freely across the globe and drive major impacts across the building materials industry. Once innovators in the building materials industry realized the benefits of the process, it quickly spread to gutters, downspouts, soffits, fascia and siding.
When metal products were painted after the forming process, the holes for installation, recessed areas, valley dips and hidden areas were often hard to reach, clean and uniformly paint. However, with industrial coil coating, the process prepares the metal surface and ensures that the primer and paint adhere to the surface on both sides.
Because of that, the material is more durable, more corrosion-resistant and more aesthetically pleasing with its consistent finish. Coil coating allows for professional results, labor efficiencies, environmental benefits and costs savings.
So many options and colors available

Baked-On Paint Finishes
With this type of finish, a paint system has a pretreatment that cleans and prepares the metal to receive paint, and a prime coat is applied, which is then followed by the finish or a topcoat. This finish is a one-time, tough finish that is durable and corrosion-resistant because it is heated — or ​"baked," hence the name — at temperatures up to at least 150 degrees.
This heating process allows the oil or synthetic resin to bind and develop, leaving the siding with a dense finish that defends against the traditional wear-and-tear homeowners can sometimes see with other metals.
Air-Dried Paints
This type of finish starts with a thorough cleaning of the siding, scraping off any residue. If you're only repainting, then you won't need a primer. However, if you're purchasing a new siding product, this process needs a primer.


Two finish coats are often needed for this process, with each one being applied within two weeks of each other. This helps to avoid any formation of a slick, soap-like or chalky substance surface.
So, What's the Difference?
When comparing the two, the coil coating with a baked-on finish is going to perform better than the air-dried finish.
A coil coating with a baked-on finish utilizes paint that's formulated with a combination of resins, pigments and solvents. This ingredient list allows for precise mixing and helps the paint application go on in a smooth, consistent manner. You maintain the exact thickness necessary to achieve proper color performance and longer resistance to fading, chalking, chipping, cracking, and peeling — compared to that of brushed-on paint due to its air-dry requirement.
When you bake the finish, the solvents are burned off, leaving behind a precision-controlled, dry-film thickness with unmatched durability. No other paint system or process compares, which is exactly why we use it at Klauer.
Thanks to our baked-on finishes, we are able to confidently offer a lifetime warranty for our painted-finish steel siding.
How Klauer Solutions Can Help
Klauer Classic and Klauer Elite solutions provide optimum performance due to a variety of factors, including their enhanced finishes. Our precision nylon-particle additives supply texture to the siding, enhancing the finish. With super-durable silicone modified polyester (SMP) resins in its paint formula, you can offer a coating that's superior resistance to chalking, fading, and environmental weathering to your clients, no matter where their home is located.
Available in seven popular profiles, our extensive range of colors meets modern tastes for both rural and urban settings. Rich coating finishes and wood-grained enhancements deliver the feel and warmth desired by homeowners who are looking to stand out in their community.
Our Elite paint system adds durability, richness and little-to-no glare or reflecting light on the brightest of days. Our virtually maintenance-free, state-of-the-art, enhanced polyester paint systems provide decades of performance protection from the elements.
When you partner with Klauer, you can trust that your timeline, budget and work processes are honored and understood. We'll make sure your materials are delivered within a predetermined schedule, helping you significantly reduce any project delays and enjoy peace of mind.
Check out our unique product offering and reach out to one of our local reps today to learn more about our innovative paint system and steel siding solutions.