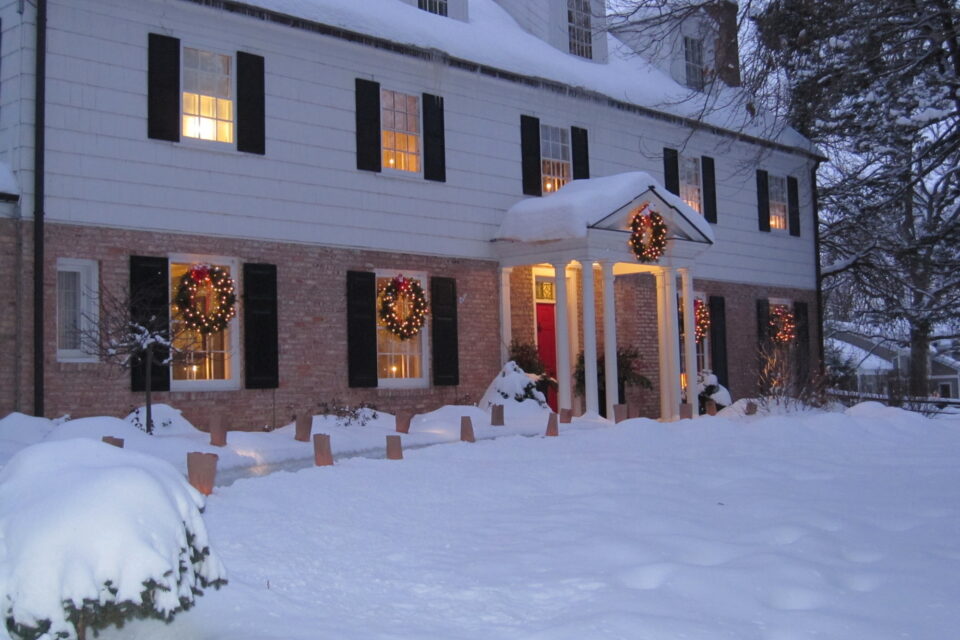 How To Decorate Your Home Exterior for the 2021 Holidays
The holidays are fast approaching, and it's time to start thinking about home exterior holiday decorations. From Halloween to Thanksgiving to Christmas, your holiday decorations will look impeccable against your steel siding if you take inspiration from the following high curb appeal homes that went full out for the holidays.
Exterior Decorations: Halloween
October 31st is one of those holidays where the entire neighborhood is up close and personal, hoping to be spooked and spoiled with candy at your doorstep. With some creative décor and easy DIYs, you can make your house the talk of the town and make trick-or-treaters feel welcome — or scared if that's your vibe, but welcome nonetheless!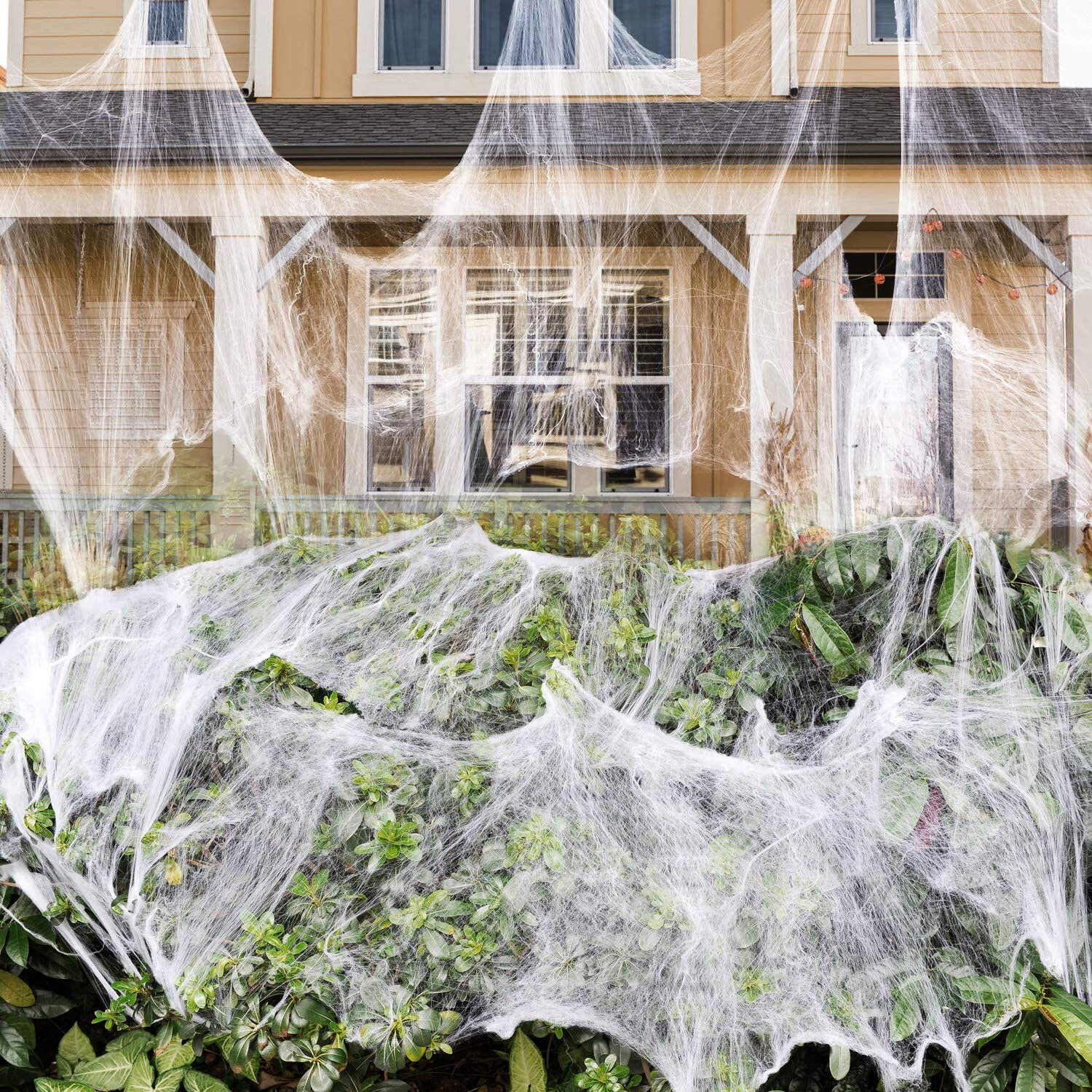 Spiders are a Halloween staple. From stretchy spider webs to terrifying fake arachnids, you can create a spooky ambiance to your exterior with the right spider décor. You can create fake spiders out of foam tubes, foam balls and faux fur fabric and connect them with hot glue, stem wire or zip ties. Or, you can visit your local party supply store, which specializes in spooktacular spider décor.
Would it be Halloween without witches? You can do a simple DIY by hanging small witch hats above your front door with that old fishing line sitting dormant in your garage. Or, you can go full Wizard of Oz-esque and stick some witch legs in a planter pot, under a rug or hanging off your roof.
You can DIY witch legs with bendable mannequin legs and dress them in fun colored tights and thrifted shoes, then place them upside down in whatever urn you have available. You can get extra crafty and fill it with moss, corn husks or whatever your spooky heart desires.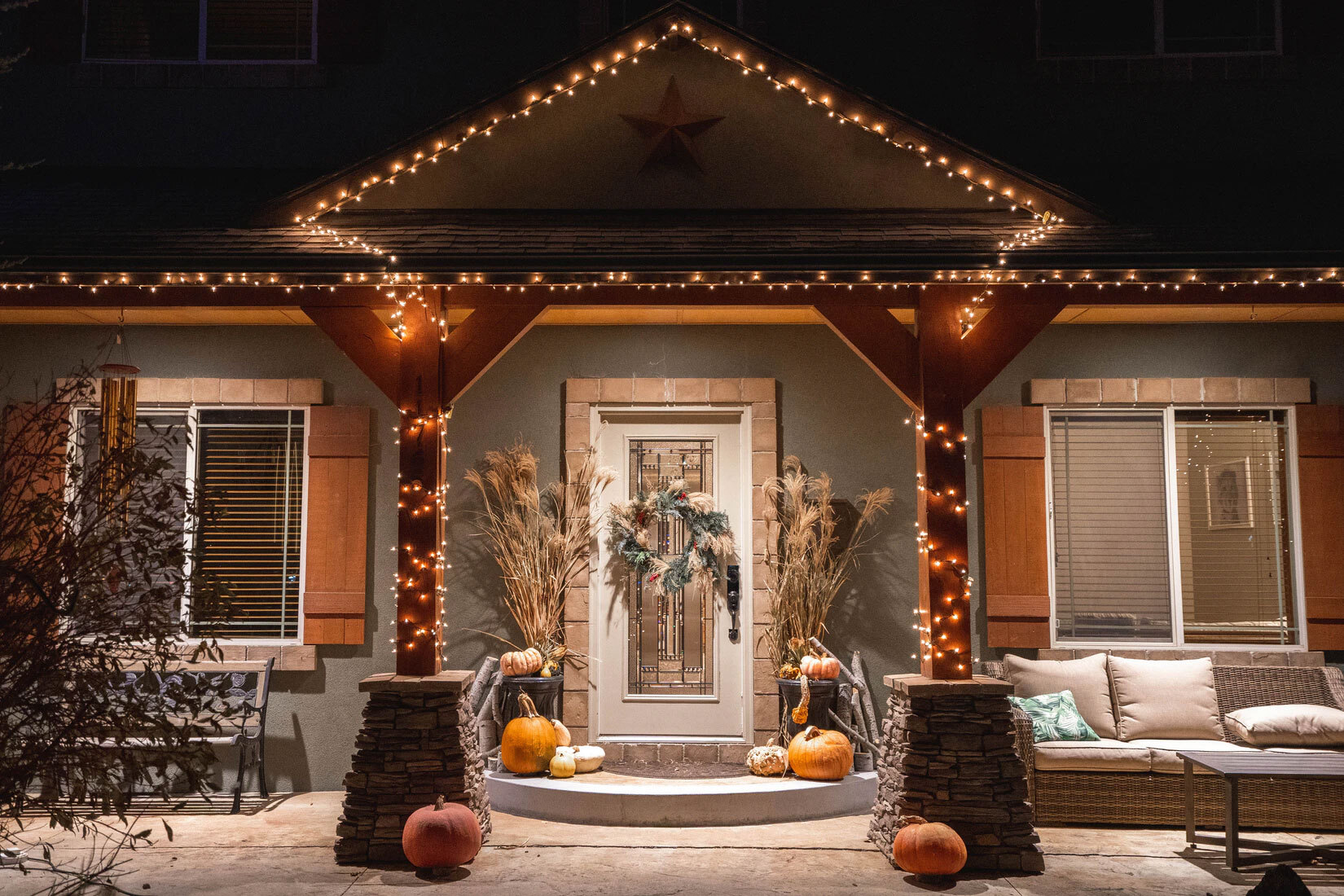 If you're less into the spooky stuff and more into autumn décor, go for corn stalks, pampas grass or pumpkins from your local pumpkin patch. You can also add some twinkle lights for pazzazz. If you want to make it a little more spooky, scatter some silhouettes of crows or ravens on your exterior. This lets you relish in the mystery and thrill of the crisp, fall atmosphere.
This décor also blends in perfectly with Thanksgiving, so you can get away with not having to redecorate in November.
Exterior Decorations: Thanksgiving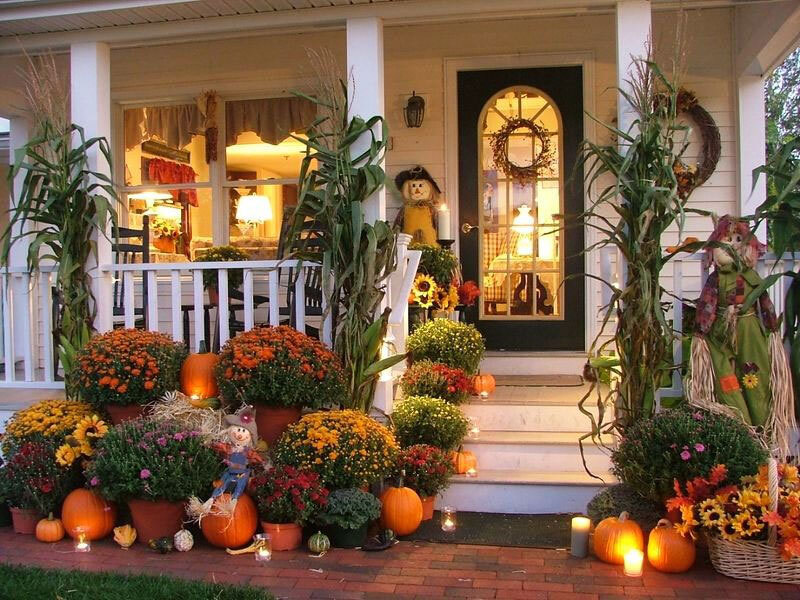 Thanksgiving is all about hosting family gatherings and beautifying the neighborhood to show gratitude. Given that your door is the first thing anyone sees as they walk up to your home with (hopefully) a casserole in one hand and a dessert in the other, finding a seasonal wreath, door knocker or floral set that matches your aesthetic is a great way to start your holiday decorating.
Paired with multi-colored pumpkins, plaid blankets and all things orange, yellow and brown, you can't go wrong with a stylish front door. It can set the mood for a memorable Thanksgiving.
Pumpkins can transfer from Halloween to Thanksgiving — because pumpkin pie is a Thanksgiving staple! Scarecrows are another great décor option because they are a general fall symbol. You can use them as yard décor, mantel signs, bird feeders and more.
Exterior Decorations: Christmas
Many of us know Christmas as red and green galore. Adding a green Christmas tree with glowing white lights to your front porch and pairing it with red accent pieces like a bench, a blanket, ribbons or wreaths is a perfect holiday look. Don't get snow where you live? No problem! Add some fake snow to give your family the full Christmas effect.
Christmas is also a great time to glam up your front porch if you love a good pop of color. Utilize flocked décor and create a plethora of colorful ornaments to add an overwhelming joyous and welcoming feel to your home. Add Christmas trees of all shapes, sizes and colors because what's the fun in choosing just one?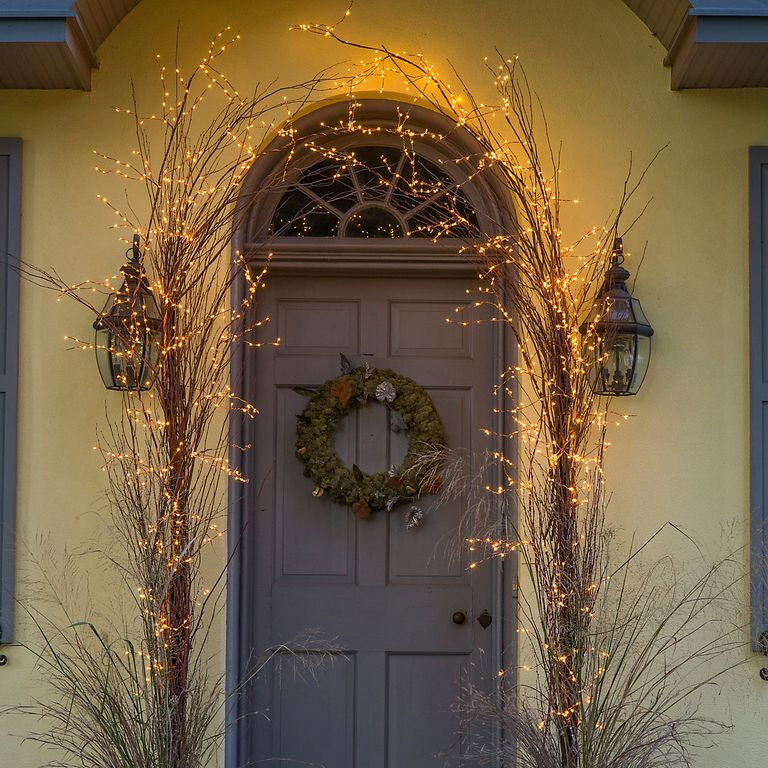 If going all-out on the red and green Christmas décor isn't your thing and you like simpler, minimalistic decorations, opt for a more natural, less time-consuming look. You can add small twinkling lights to tall, slim branches to frame your door in a chic way. With this look, you can keep your décor up well into February, because it blends in with a more all-encompassing, winter-style look.
Pair Your Holiday Décor With Klauer
All holiday home décor looks amazing against the durable, long-lasting steel siding. Klauer Manufacturing makes steel panels out of high-quality, recycled steel and comes with industry-leading warranties. Industry-proven for over 150 years, Klauer has steel siding solutions that are durable, energy-efficient, easy to install and hold up against the wear and tear of annual decorations.

Want to learn more about Klauer and their extensive steel siding product line that can help you enhance your curb appeal, give you peace of mind with its durability and offer you maintenance-free weekends? Check out Klauer's Steel Siding page and find out more about contractors in your area. You can learn how to purchase one of the most durable and maintenance-free siding options on the market.