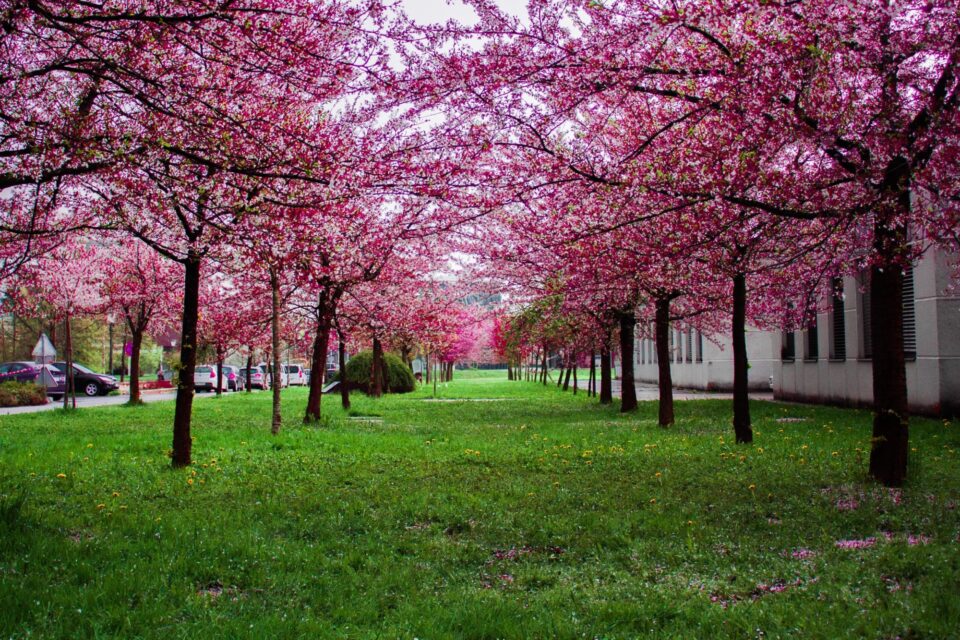 Warmer Days Ahead: Getting Your Steel Siding Ready for Spring


Spring cleaning isn't just for your home's interior — your steel siding can benefit from it too. Steel siding maintenance is relatively low and easy, but it still needs some basic care throughout the year to maintain its sparkle.
If you're looking for some assistance on your basic spring steel siding cleaning, you've come to the right place. We have a list of tips on how to easily maintain your steel siding during the spring and warmer weather to ensure your home's beauty and durability.
The Importance of Regular Steel Siding Maintenance
As we said, steel siding offers some of the lowest maintenance required for a siding material, but it still needs some basic upkeep on an annual basis. Partaking in regular yet quick maintenance will ensure that your product lasts as long as possible —‌some as long as 70 years.
Steel siding cleaning also technically qualifies as preventative maintenance because focusing on the panels helps you catch small imperfections early on before they arise. Ensuring your steel panels are free of dirt, debris and dents will keep them looking as stunning as they did on the day of installation.
A Spring and Warm Weather Steel Siding Maintenance Checklist
Preparing your steel siding for warmer weather can be divided into two main components: cleaning and inspection. If you can master these two things, then you are fully prepared for spring and another year of happily enjoying your steel siding.
Cleaning
We recommend that you clean your steel siding during the warmer months, especially if you live in a cold climate area. This makes it easier to catch potential problems due to better visibility.
When winter persists, cleaning steel siding is hassle free, even in the harshest of conditions. With steel, freezing rain and snow will just thaw and drain right off of the siding.
But since we are talking about spring, it's important to note what needs to be done during these months to ensure that your home is ready to withstand the elements all year round. Spring cleaning for steel siding is an important — yet quick step — that makes a big difference.
To clean your siding, there's no need to spend a lot of money on cleaning products because we don't recommend using heavy cleaning agents. While some chemicals might work well with other materials, such as wood or vinyl, they can irreversibly damage steel siding. Do not use direct bleach, as it contains ingredients that serve as oxidants. This can cause steel to become oxidized and corrode.
We recommend you start the cleaning by simply spraying the area with a garden hose, and we advise using only water at first. This helps get all the grime and dirt that has accumulated through the winter to fall off. If needed, you can use soap to penetrate deeper.
If you use soap, all that's left to do is rinse the siding to avoid a buildup of soap residue. The cleaning process is so simple yet highly effective, and it doesn't require a whole weekend dedicated to exhaustive cleaning steps.
Siding Inspection
It's vital to check for blemishes, scratches or discolorations during yearly maintenance checks and after any storms to ensure the longevity of your steel siding.
If you happen to find any blemishes on the surface of your siding, you can paint over them to seal them. Just make sure that you are using a gloss paint to match the finish of the rest of the siding. If you catch these types of damages during spring cleaning, the weather will be perfect for repairing it quickly and seamlessly.
However, deep cuts or openings can be susceptible to rust, which can jeopardize the structural integrity of your siding. If this is the case, it's best to take care of the issue sooner rather than later to avoid excess damage.
A professional can accurately assess the damage and suggest the most efficient ways to repair it. No need to try to take care of everything by yourself —‌just call an expert. If they see that your steel siding panels are damaged so severely that bare steel is exposed, they'll probably tell you that replacing the affected panels is the best course of action.
Virtually Maintenance-Free with Klauer
Versatile and Virtually Maintenance-Free

Steel siding is one of the materials that require the least amount of maintenance. You can extend the longevity and peak performance of your steel siding by implementing these quick and easy maintenance tips in the spring. You can also choose a reputable supplier with high-quality manufacturing processes, like Klauer Manufacturing.
Our limited lifetime warranty covers normal cold weather wear and tear, such as cracks, blisters, flaking and hail protection. No matter your climate, our steel siding holds up against the most extreme weather conditions while simultaneously upping your curb appeal, keeping your weekends maintenance-free and protecting your family with pest and fire protection.
We offer you the highest level of durability with a price point that works with your unique lifestyle, budget and timeline. No matter your dream design, we have the colors, profiles, siding types and accessories to make it happen. Rely on our steel siding for high-quality and high-performance products without high-level spring maintenance.
Check out our steel siding solutions and find out more about contractors in your area to make your spring cleaning a breeze for years to come.