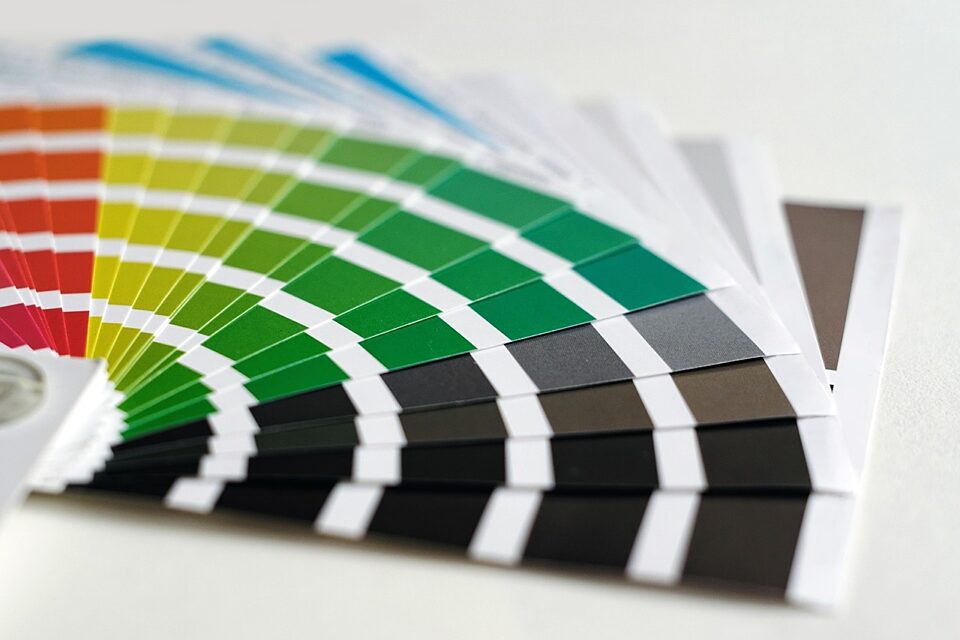 Mocha Craze: What Are the Most Popular Colors for House Trimmings in 2022
Steel siding colors are endless, and so are your trim options! We're here to discuss modern home design trends for 2022 and beyond. The following colors are top-trending in not only steel siding designs, but for all materials. From mocha to gorgeous shades of green to earthy warm neutrals to timeless white, take a look at these trending trim colors and imagine how they'll look on your home's exterior.
White Trim
This Texas home pictured above features exterior colors in Sunset Red and Terra Bronze from Klauer. The rustic colors blend in perfectly with the rugged terrain around it while the smooth, embossed white trim coil balances the look and creates crisp lines for the finished product.
White trim has been popular for ages, and trend experts agree it's not going anywhere. White is timeless and goes with just about any paint color you can imagine, putting it at the top of the list for trim color trends.
Our trim coil at Klauer is from the aluminum soffit collection and includes 37 popular colors that complement a variety of home siding options. This trim coil is formulated with a proprietary, high-durability resin that offers prime resistance to chalking and fading.
Warm Neutrals
4 Steel Siding Designs for Best Resale Value

Warm neutrals and earth tones for trim are the perfect choices for complementing darker hues. Neutral browns, tans and creams can create a welcoming and inviting home. No matter your location, these color palettes help you blend in and mesh with all your neighbors and terrains.
Warm neutrals are also great if you ever plan to sell your home. According to Southern Living, going with neutral colors like shades of white, beige, taupe and grays lead to faster sales as they are more appealing to potential buyers who want the creative freedom of a blank canvas to add their own personal touches later on. An Open Door survey found that the most popular colors for a home's exterior were gray (30%) and beige (26%).
Make it Mocha or Cocoa Brown
Mocha is a delicate, neutral color with a touch of warmth added to it. Cocoa brown is a deep brown with red tones to it. Utilizing mocha or cocoa brown as a trim accent color is a great way to add a punch of color (inspired by a perfect warm drink on a chilly fall day), and they blend perfectly with any natural surrounding landscape.
If you plan to incorporate mixed materials into your home's exterior, like brick, stone, shake, slate, copper, steel or wood, a warm neutral like mocha or cocoa brown can connect these elements into a cohesive exterior scheme. These colors can also evoke a sense of wellness and feelings of being cared for and nurtured.
Bold in Black
Should I Choose Steel or Aluminum Siding?

Black has a bold way of taking a small space, like this small home above, and making it delicious with dark and smooth shades of black on its trim. It creates a moody atmosphere while making a small space larger than life.
Adding trim around edges, windows and doorways really makes these areas pop. It frames the view outside, turning these elements into works of art. Black helps anchor the exterior and create a dramatic, custom touch. If you want to add character and depth to your exterior, aim for adding elements of black to really stand out.
Go Gorgeous in Green
Different shades of green were all the rage for 2022. Benjamin Moore chose October Mist as their color of the year, while Sherwin-Williams chose Evergreen Fog and Behr Paint chose Breezeway — all slightly different shades of the gorgeous color green. Green has been trending in exterior color and interior color for a few years, and it's for good reason.
Green is comforting, safe and reminds people of nature. Green is also a color of growth and new beginnings, an inspiring message after the last few years the globe has experienced.
Andrea Mango, the director of color marketing and development for Benjamin Moore had this to say about green hues: "[Green] has rooted, organic, and comforting qualities. This hue has a mystical quality that captures the desire for escape and imagination."
How Klauer Can Help
Here at Klauer, we have an extensive collection of trim offerings that complement all of our steel siding panels. Klauer's trim coil is easy to shape, form, cut and fasten and perfect for covering rake boards, fascia boards, adding trim around your windows, adding corner trimming and more.
To pair with your Klauer trim that is highly durable, long-lasting, and aesthetically beautiful, go for Klauer's steel siding. Our steel siding has been industry-proven for over 150 years and is constructed with the highest quality steel. You get a 35-year warranty with profound durability, low maintenance and easy installation. You can't go wrong with everything Klauer.
To get started and keep your exterior on-trend, visit our color selection chart, where you can find the color that fits well with your choice of our steel siding.