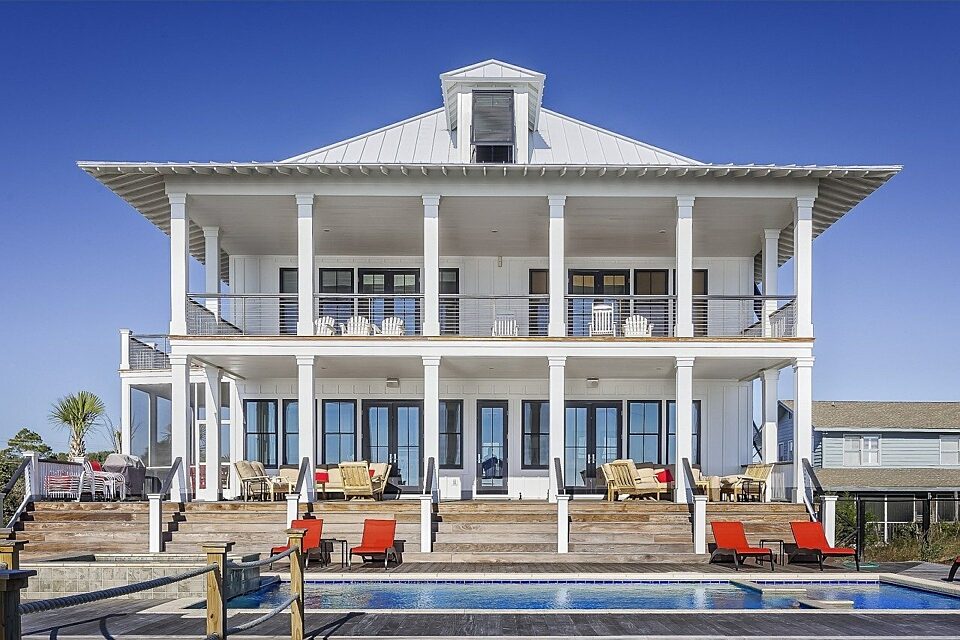 4 Steel Siding Designs for Best Resale Value
Although no one can truly predict what the next year will bring in the housing market, industry experts expect that home prices will continue to rise. With historic low interest rates, homeowners are likely going to have another year where they can capitalize on refinancing options and home improvement projects to bring their resale value up even further.
The steel siding designs below can give you extraordinary curb appeal, guaranteeing you big interest among potential buyers. If you're looking to increase your home's resale price, be sure to check out some of these gorgeous designs.
Simply White
How To Decorate Your Home Exterior for the 2021 Holidays Blog

When it comes to picking a safe siding color, white is a great choice. It's a basic color choice that is so neutral, it goes with just about everything. With white siding, the key is selecting the complementary colors. Because white is so neutral, it shines when other elements surround it.
Real stone, colored brick or a colorful door with a slew of holiday decorations and lush green shrubbery are perfect for this. White trim pairs greatly with white siding for a full minimalistic look — but so does black, brown and every color under the sun. You can have fun and pair the white siding with another bold trim color or go for a very timeless, all-white look.
Pair Different Materials for Texture
Potential homeowners love the aesthetic of brick, but the cost, installation process, labor and upkeep can be a turnoff. Pairing brick with steel siding is the perfect solution. If there's a material you're passionate about, but the price tag scares you, consider using accent materials.
Alongside brick, steel siding creates a tremendously durable exterior. You get two stylish options that are both strong, long-lasting and able to stand up against tough weather. Blending together different siding textures, aesthetics and sizing makes a world of difference when it comes to your home's curb appeal.
9 Demographic Locations Steel Siding Excels In Blog

Steel siding is versatile in its styling options; the house above utilizes dormers with vertically-arranged 8‑inch panels in a lavish Ember Gray color. This Texas home, pictured above, has wood-like accents, but the design comes without the risk of pests, termites, woodpeckers and fire hazards.
Go With Gray, Earthy Tones
Tips & Tricks: How To Cut Steel Lap Siding Blog

Earth tones are timeless. For many years, earth tones were all that was readily available, which led to widespread use. Standing out is great, but blending is best for resale. Neutral browns, tans, creams and ​"greige" (a combination of gray and beige, like the home pictured above) help your home appear inviting and welcoming. These colors mesh well in just about any neighborhood in any geographical area.
Showcasing a popular color palette is often sought after in the housing market because finding a color match for a damaged panel can be an exhausting process. Steel siding requires zero priming, painting, caulking or staining. With the right finish from a reputable manufacturer, like Klauer, you also get to boast that your siding is fade‑, chalk‑, flake‑, and rust-proof.
More than likely, your buyers won't have to replace a panel because the durability is top-notch, but in the unlikely event that they do, the color will be easy to match.
Industrial Design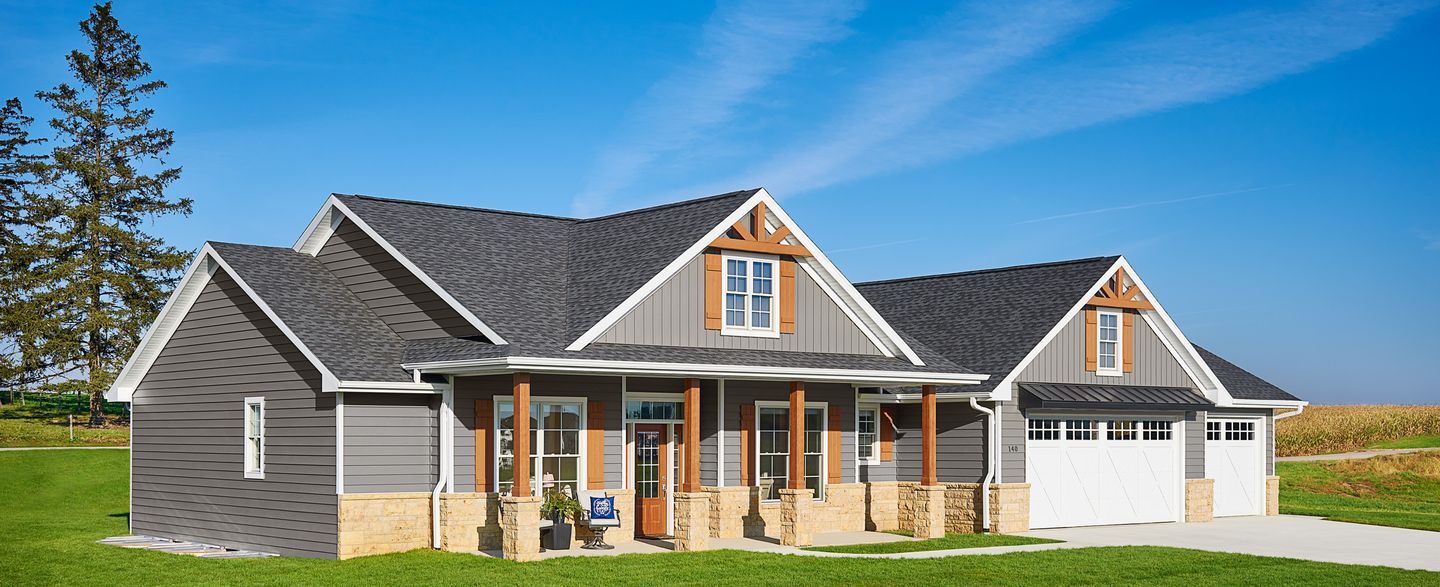 The industrial look is in! While steel has the versatility to match other material aesthetics minus their hassles and drawbacks, showcasing the impeccable design of steel can reap great rewards and value.
How Long Does Steel Siding Last Blog

The Texas home pictured above features exterior colors in Sunset Red and Terra Bronze from Klauer, offering a rustic look and blending in perfectly with the rugged terrain around it. The earthy reddish-brown contrasts against the expansive, blue sky, and its finished, crisp look is offset by the smooth and embossed white trim coil.
With its unique visual offerings, sleekness, modern appeal, durability and energy-saving features, don't be surprised if the next home that goes up in your neighborhood has an extra steel-like appearance.
How Klauer Manufacturing Can Help
Old, outdated or damaged exterior siding can greatly impact your home's value. If your exterior siding is worn, faded, cracked or unpleasant to look at, then you're potentially turning away buyers or lowering your home's resale value.
On top of raising your property value, steel siding by Klauer allows homes to withstand the harshest weather conditions and retain a beautiful exterior to showcase for years. Other popular siding materials — vinyl, wood, stucco and more — can't come close to the timeless style, tough durability and sustainability of steel siding.
There are several aspects that make steel siding the best choice for increasing your home value. According to Roof Calculator, exterior metal siding made of steel has one of the highest returns on investment (ROI). The average nationwide ROI is 86%, while the northern parts of the country and their cold climate have an even higher average of around 95%.
With less likelihood of damage, contraction and expansion in cold weather, fire damage and pest intrusion, steel siding is a long-term investment that will pay dividends in the long run.
Additional savings come from lower upkeep and maintenance costs. Moreover, steel siding retains its color and shape for decades. While most warranties last for 40 years, many homeowners have steel siding that's over 70 years old and still remains strong.
Here at Klauer, we offer a limited lifetime warranty so you don't have to worry about any defects in your siding. We have a team of experts standing by who are dedicated to helping you make the right decision for your home.
We have solutions that can help you increase your home's value while also providing aesthetically pleasing, high-quality and durable siding. When you use our products, you may never want to move out! Contact a contractor near you today to get started on the home of your dreams.