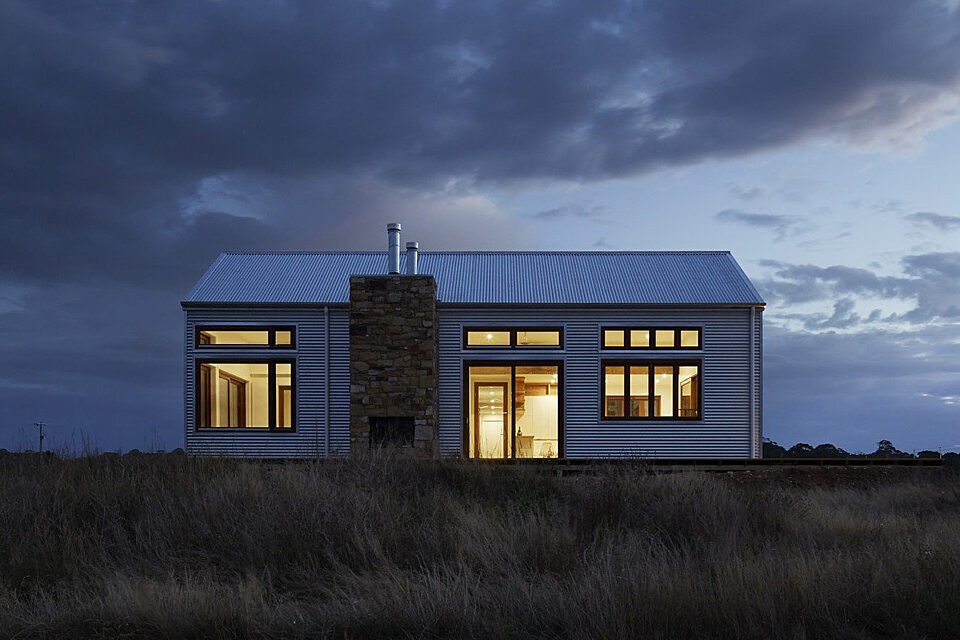 Should I Choose Steel or Aluminum Siding?
With multiple siding materials on the market, it can be overwhelming to decide what material is right for your home. You need to weigh the pros and cons of each material based on your budget, the local climate and product availability — combined, these factors can make the process even harder. Among all the various types of siding, two of the most popular are steel siding and aluminum siding.
There are pros to both aluminum and steel, and in this article we'll dive into the differences between the two materials so you're able to make the best decision for your family.
How To Tell the Difference Between Steel and Aluminum Siding
To help you determine which material is which, you can lightly tap on the siding. Aluminum has more of a hollow and metallic sound when it is struck. Or, an easier way to distinguish between them is by using a magnet. A magnet will interact with steel, but not with aluminum.
However, usually, only pros can tell the difference between aluminum and steel siding just by a visual inspection.
The Pros and Cons of Aluminum Siding
Pros
Aluminum siding is reasonably popular as a siding material option. First and foremost, it's one of the cheaper siding options available, especially compared to wood and fiber cement siding. It is fairly durable and 100% recyclable for homeowners who care about sustainability. When it comes to maintenance, the upkeep is easy.
During installation, the product is extremely light and fairly easy to install. This can ultimately translate into labor savings if you find the right installer. If you live in a coastal community, aluminum is an excellent choice because it works well with lots of moisture and salt spray in the air.
Cons
Of course, there are some major downsides to aluminum. Temperature changes cause the siding to expand and contract, which can cause loud, annoying and unpleasant noises. In areas with high wind, aluminum also can make a variety of ​"pinging" noises that frustrates a lot of homeowners.
While aluminum is technically a metal material, it is a soft metal. This makes it susceptible to dents and scratches that can be hard on the eyes, and if they are large enough, it can affect the durability.
Because aluminum siding is finished with a colored-top coat, over time exposure to rain, wind and other natural elements can cause the color to fade and become worn. If you ever need to replace a few panels, it's incredibly hard to match the siding color due to the fading. So if you care about the aesthetic of your exterior, you may get stuck doing a costly and time-consuming full siding replacement or full repainting.
The Pros and Cons of Steel Siding
Pros
Much like aluminum, steel siding is one of the most popular siding materials because of its immense list of benefits. Steel siding is resistant to many types of damage, including fire. It is easy to clean and maintain, ensuring your weekends aren't stolen by constant upkeep.
Steel siding is even more durable than aluminum siding and is also recyclable, making it one of the most environmentally friendly options on the market.
Steel siding requires zero priming, painting, caulking or staining, which means installation is a breeze. And with the right finish from a reputable manufacturer, the color is fade, chalk, flake and rust proof, so in the unlikely event you have to replace a panel, the color will be easy to match.
Cons
When thinking about steel siding, there are a few cons that need to be considered. Steel siding needs supplementary insulation under the siding when installed in cold climates to reach maximum comfort.
Looking at prices, steel siding is more expensive than vinyl siding in the initial purchase. However, steel siding does cost less in the long run because of its longevity and strength.
Although steel can rust, it will take decades and negligence for that to happen. As long as you take care of your siding properly, rust won't become an issue.
Comparing the Two: Why Steel Siding Is the Better Option
Both siding options can provide a beautiful look and curb appeal; however, steel siding is a much more aesthetically pleasing and durable option. Aluminum siding has started to go out of style aesthetically due to its limited style and color options, along with how quickly it can become rundown, and is generally considered less desirable than more traditional and newer, modern forms of exterior cladding. Steel siding is on the up and up, proving to be a great investment for homeowners in all regions of the United States.
According to Roof Calculator, exterior steel siding has one of the highest returns on investment (ROI). The average nationwide ROI of steel siding is 86%, while the northern parts of the country with their colder climate have an even higher average ROI of around 95%. Steel siding is perfect for areas with harsher weather.
How Klauer Solutions Can Help
Klauer is your go-to for all of your steel siding needs. When it comes to durability, aesthetics, sustainability, home protection and easy maintenance, steel siding is your best option.
Best of all, high-quality steel siding from Klauer comes with an industry-leading warranty.
Klauer Steel Siding, industry-proven for over 150 years, is constructed with the highest quality steel that requires minimal maintenance with a 35-year limited warranty.
Want to learn more about Klauer and our extensive product line? Click here to learn more about Klauer steel siding, or click here to find Klauer-approved contractors in your area.
Request a Sample
Submit your request today to receive a sample to help guide you to the best steel siding choice for your home or next project.