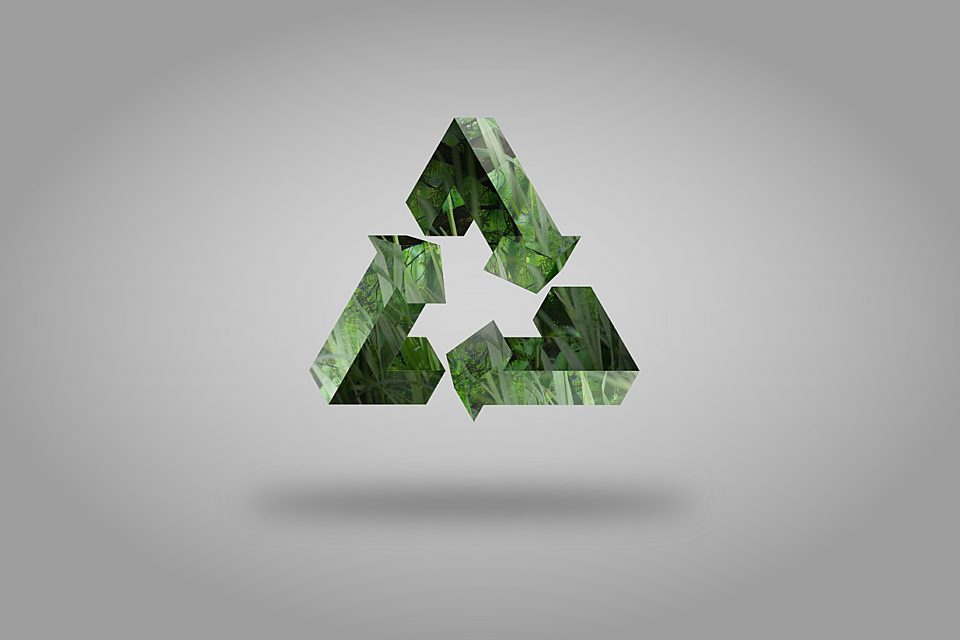 Waste Not, Want Not: The Environmental Benefits of Steel Siding
From durability to longevity to low maintenance, steel siding has a lot of benefits for homeowners. But one benefit that is often overlooked is its environmental benefits. Steel siding sustainability is a benefit which will definitely lessen environmental impact while elevating a home's curb appeal at the same time.
Take a look at how steel siding compares to other materials like vinyl, wood and fiber cement siding in its carbon footprint.
Klauer — Warmer Days Ahead: Getting Your Steel Siding Ready for Spring

The Importance of Sustainability in Building Materials
Klauer — Warmer Days Ahead: Getting Your Steel Siding Ready for Spring

Sustainability is now a major buzzword in just about every industry, especially the building materials industry. But why is it so important? And what makes something eco-friendly or green?
Sustainable building materials help reduce the carbon footprint of your home. The harvesting of sustainable materials produces far less waste than other types of materials, such as plastics. This means less waste in landfills, less energy consumption in production and in final use and less impact on the environment overall.
Beyond reducing your carbon footprint, utilizing sustainable materials in your home also adds resale value to your property. Sustainability is an increasingly important asset to have in a home and it's incredibly desirable. In the future, materials that damage the environment are going to be out of the question, making prioritizing sustainable building materials a must.
Benefits of Steel Siding as a Sustainable Building Material
Steel is the number one most recycled material on the globe. It's incredibly economical to recycle because of its magnetic properties. These magnetic qualities make it easy to separate from the solid waste stream, so steel does not lose any of its inherent strength in recycling. No matter how many times steel is recycled, it maintains its durability.
Steel is the perfect solution for homeowners looking to make a more environmentally conscious choice in their building materials. Steel siding also has an average R‑value of 0.61, meaning it keeps a home cooler in the summer and warmer in the winter without raising energy costs. When paired with insulation, the R‑value increases even more. An energy-efficient material like steel can help homeowners save a bunch on energy costs over the long term.
Steel siding is a highly durable and resistant material, meaning it does not have to be replaced very often. Compared to other exterior siding materials, steel siding provides longevity and a longer life cycle — up to fifty years! This means less waste and less impact on the environment.
Specifically, here at Klauer Steel Siding, we purchase our steel from partner vendors who utilize electric arc furnace (EAF) technology, which uses recycled ferrous scrap as the primary raw material (U.S.-based EAF steel makers' production utilizes up to 70% recycled steel).
On top of that, much of our raw material is delivered by barge via the Mississippi River. In one year, about 10 barges of steel are shipped directly from NOLA to Dubuque. In so doing, we avoid 700 truck and trailer shipments and keep 732,000 miles off the road, which equates to 109,000 gallons of diesel fuel saved, assuming an average of 6.5 mpg.
98% of our operational waste is recycled, which equals out to about 3,311,000 pounds of steel and aluminum, as well as 285,000 pounds of lumber, cardboard, paper and plastic. Package materials are reused, including pallets. When pallets can no longer be used, they are converted into mulch. In addition, all of our facilities at Klauer have been updated with energy-efficient lighting.
Klauer — Does Steel Siding Increase a Home's Value?

Steel Siding Sustainability Compared to Other Materials
Steel siding cannot be beaten in sustainability and other benefits compared to other siding materials such as vinyl, wood and fiber cement. Take a look at how they stack up.
Vinyl
One of the biggest benefits that homeowners appreciate about vinyl siding is its affordability. Vinyl is one of the cheapest options on the market, so if you have a limited budget, it's a great option for a first-time homebuyer. But, the bad news is that vinyl siding cannot usually be recycled.
Vinyl siding is not very durable so it needs to be replaced every 10 – 15 years, and it is not resistant to most types of damage. Fluctuating temperatures can cause siding panels to break, allowing moisture in, leading to mildew or mold.
And when it comes to sustainability, vinyl is not a great option. It's made of polyvinyl chloride or PVC. The production of PVC creates harmful greenhouse gasses and can even contribute to acid rain in some areas. If you're looking for an environmentally friendly option, look past vinyl.
Wood
While wood is a gorgeous option, it's less durable than steel siding, causing it to be replaced more often. Because of thermal expansion and contraction, wood requires a lot of maintenance, increasing your water intake and use of harmful cleaning agents. And if the wood is treated, it can no longer be recycled.
Fiber Cement
Fiber cement is a highly durable material like steel siding, meaning it does not have to be replaced as often as wood or vinyl. But, the process of producing fiber cement requires a lot of utilities, and the weight of the finished product makes shipping harder on the environment. Fiber cement is also very hard to install — if it's not installed correctly, moisture can seep in and cause damage.
In an assessment by Life Cycle, it was found that the overall environmental impact of fiber cement is worse than real cedar siding, stucco, vinyl siding and insulated vinyl siding, particularly in areas of global warming potential and water intake.
How Klauer Solutions Can Help
Klauer — Go Green This Spring: Reasons Why Steel Siding is Sustainable

When you partner with Klauer, you get the highest level of protection for your home with a price point that works with your budget and a product that helps you lower your environmental impact. Achieve sustainability easily with our multiple profiles, colors and siding types available — with accessories to match!
Our materials are always delivered within a previously-determined schedule, helping you significantly reduce any project delays and hit your sustainability goals faster. Check out our product offering to find the highest quality, durable and sustainable siding for all your home projects.