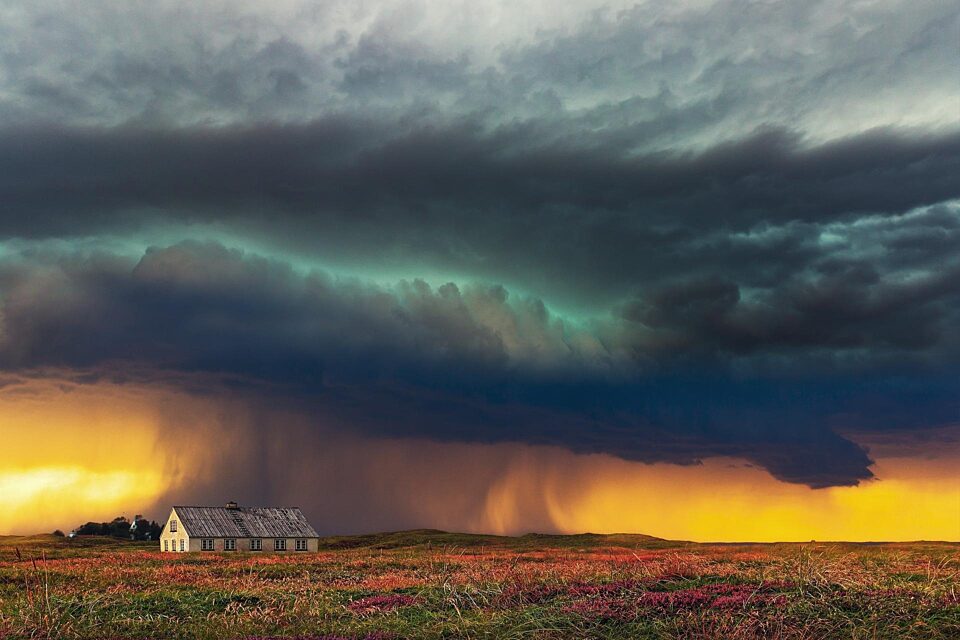 Rain or Shine: How Steel Siding Stands Up to the Elements
When it comes to the exterior of your home, aesthetics are important, but durability trumps all. Regardless of your geographical location, ensuring your home is protected should be a top priority. Whether you're dealing with severe weather events or long-term homeownership, you want an exterior siding product that is highly durable, high-quality and long-lasting.
Rain or shine, steel siding provides homeowners with superior durability compared to other materials. Steel siding durability is one of the most important benefits, but it's also aesthetically beautiful and low maintenance. Take a look at how steel siding stands up to the elements compared to vinyl, wood and fiber cement.
Klauer — How Long Does Steel Siding Last?

The Importance of Durable Siding
Your exterior siding is the best layer of protection you have to keep your home safe from external damage. From pests to inclement weather, durable siding can hold up even in the most extreme conditions. Durable siding is especially important if you live in a location that is prone to high winds, storms and hail.
If you're able to find an eco-friendly, recyclable material, it's an added bonus. Luckily, investing in a durable siding material, such as steel, checks off all those boxes and can even save homeowners money in the long run with its longevity and low maintenance.
Klauer — Go Green This Spring: Reasons Why Steel Siding is Sustainable

Steel Siding Durability
Steel siding is one of the most durable siding materials on the market. Its thickness enables it to withstand extreme weather conditions such as hail and sleet. It performs well in hot or cold climates, and it is unappealing to insects, rodents and other pests.
If homeowners live in an area prone to wildfire, steel siding is resistant to fire. And if homeowners are near the beach or in a heavy-rain area, steel siding is resistant to both mold and fungus. If you live in a very hot area, steel siding is highly resistant to warping, excessive heat and fading from the sun.
The best part? With its durability, steel siding can last up to 50 years or more.
Klauer — Go Green This Spring: Reasons Why Steel Siding is Sustainable

Steel Siding Durability Compared to Other Materials
The top three materials on the market outside of steel siding are vinyl, wood and fiber cement. But when it comes down to the wire, steel siding outperforms its competitors in durability.
Vinyl
Compared to steel siding, vinyl is much more prone to damage from high heat and hail. In sunny and hot climates, vinyl has a tendency to fade. Homeowners try to offset this by painting it, but it's not a very long-lasting solution because the paint tends to crack and peel.
If you live in an area with fluctuating temperatures, vinyl tends to break and split. When it comes to sustainability, vinyl isn't the best option. There are options to recycle PVC, but it is both difficult and expensive to accomplish.
Wood
Wood is an aesthetically beautiful material, but it requires a lot of costly maintenance and a lengthy installation process, and pests like termites and woodpeckers love to nibble on wood. Wood has better longevity than vinyl, but it doesn't last as long as steel, especially in areas with a lot of rain because wood is highly susceptible to mold and rot.
Fiber Cement
Fiber cement is highly durable, but it has to be repainted at least every 15 years. Steel siding does not need to be painted or repainted, ever. Steel has been proven to last longer than fiber cement siding, is a more sustainable solution and requires less maintenance over time.
Klauer — Why Is Industrial Coil Coating Best for Your Siding?

How Homeowners Can Cut Costs By Choosing Steel Siding
By implementing steel siding, you save both money and time due to lower maintenance requirements. The upfront costs of steel siding are more affordable than fiber cement siding and installation costs are lower for steel siding than wood.
While the upfront costs of steel siding are higher than materials like vinyl, the long-term performance, lack of need for maintenance and a lower likelihood of replacement help homeowners save money in the long run.
Klauer — Warmer Days Ahead: Getting Your Steel Siding Ready for Spring

How Klauer Solutions Can Help
When investing in a product you expect to last for half a century, you want to make sure you choose a company that cares about you, your family and your values. Whether you live in the cold Midwest, the treacherously hot South or the rainy Pacific Northwest, our team at Klauer can help you achieve a high-quality, durable and customized exterior with one of our many steel siding offerings.
Klauer Steel Siding is the perfect solution for homeowners looking to protect their homes from the elements. Our siding has a proprietary texture finish and utilizes CoolPaint Technology™, adding to its already supreme durability and helping you improve the energy efficiency of your home.
Our steel siding is virtually maintenance-free, meaning worry-free weekends for you and your family. Because we are so confident in its durability, we've backed our steel siding with a limited lifetime warranty that covers weather wear and tears such as cracks, blisters, flaking and hail protection.
No matter what, you'll always have a partner in Klauer. Check out our product offering today to find the perfect, durable siding for your next home project.